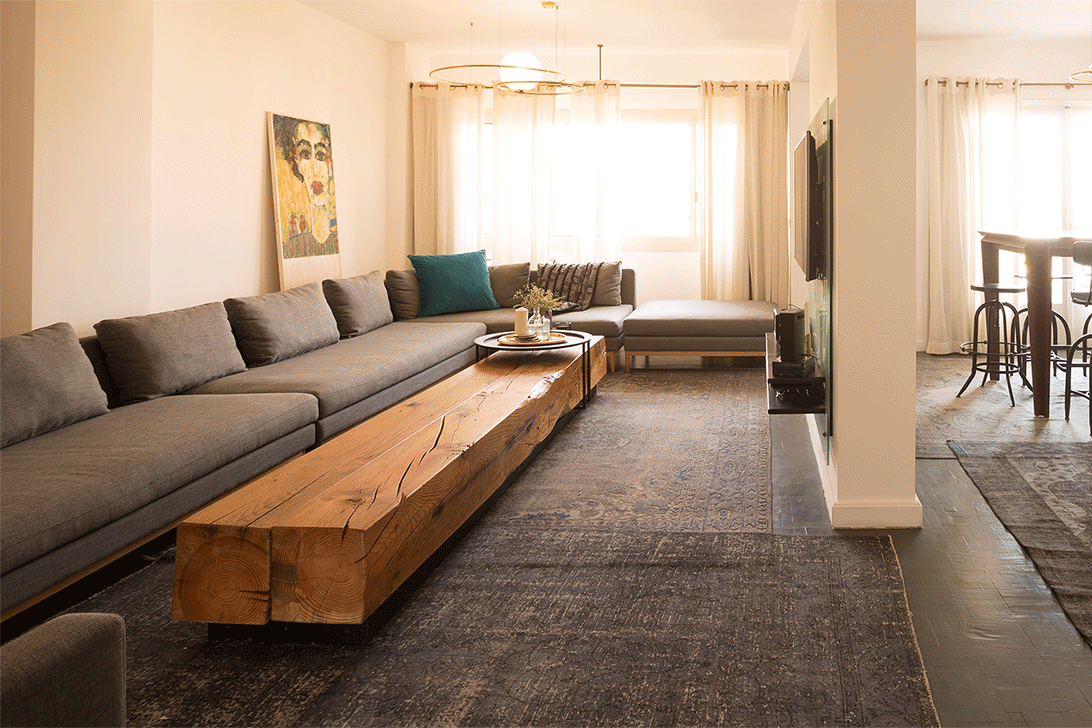 photography by ahmed ehab
designed: 2016 by ramzi makram-ebeid
For this coffee table, my client wanted generous space to serve food and drinks on since she often entertains groups of friends. The inspiration for two juxtaposed logs came from her love of wood and I felt the duality of the pieces would bring balance to the large scale items in the rest of the space.
I wanted to give the table a twist so I designed it to function as a Lazy Suzy, only it moves in a linear direction instead of a circular one. As such, guests can push items back and forth to other guests seated along the table.
The table was given a floating effect to lighten the weight of the logs, as well as to provide a discreet location for the tracks of the sliding mechanism. Thanks to the technical expertise of Edward Naccache, founder and ower of Argon Furniture, my design was not only possible, but super sleek and easy to use.  
In terms of materials, I kept the table mostly wood with only a dash of metal, since I wanted its effect to be slightly rustic and to age the room a little bit.