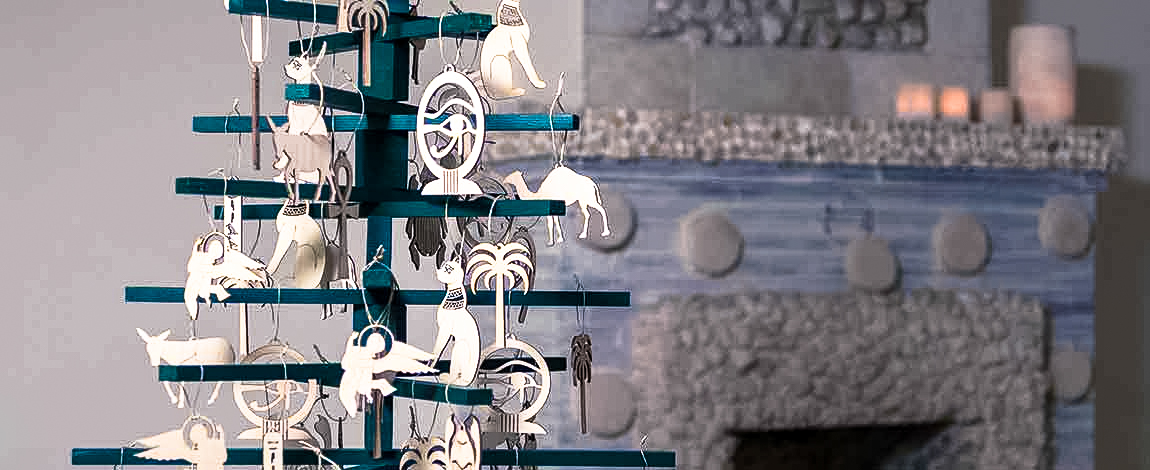 For Mabruka's first Christmas collection I decided to create Egyptian inspired tree ornaments.  Using Finnish plywood and gold and silver colored plexi, I was excited to create two collections in each of these materials.
The Holy Family collection was inspired by Coptic iconography and depicts the holy family in a traditional Orthodox manner.  The blessed mother is seen carrying baby Jesus in our nativity scene, while St Joseph, an angel, two palm trees, a camel and a donkey complete the collection.  
The Pharaonic collection consists of six well-known symbols from ancient Egypt. Representing new beginnings, royalty and protection, this collection consists of a scarab, a uadjet (Eye of Horus), a lotus flower, an ankh (key of life), a cartouche (with Christmas written inside) and a bastet (cat goddess).