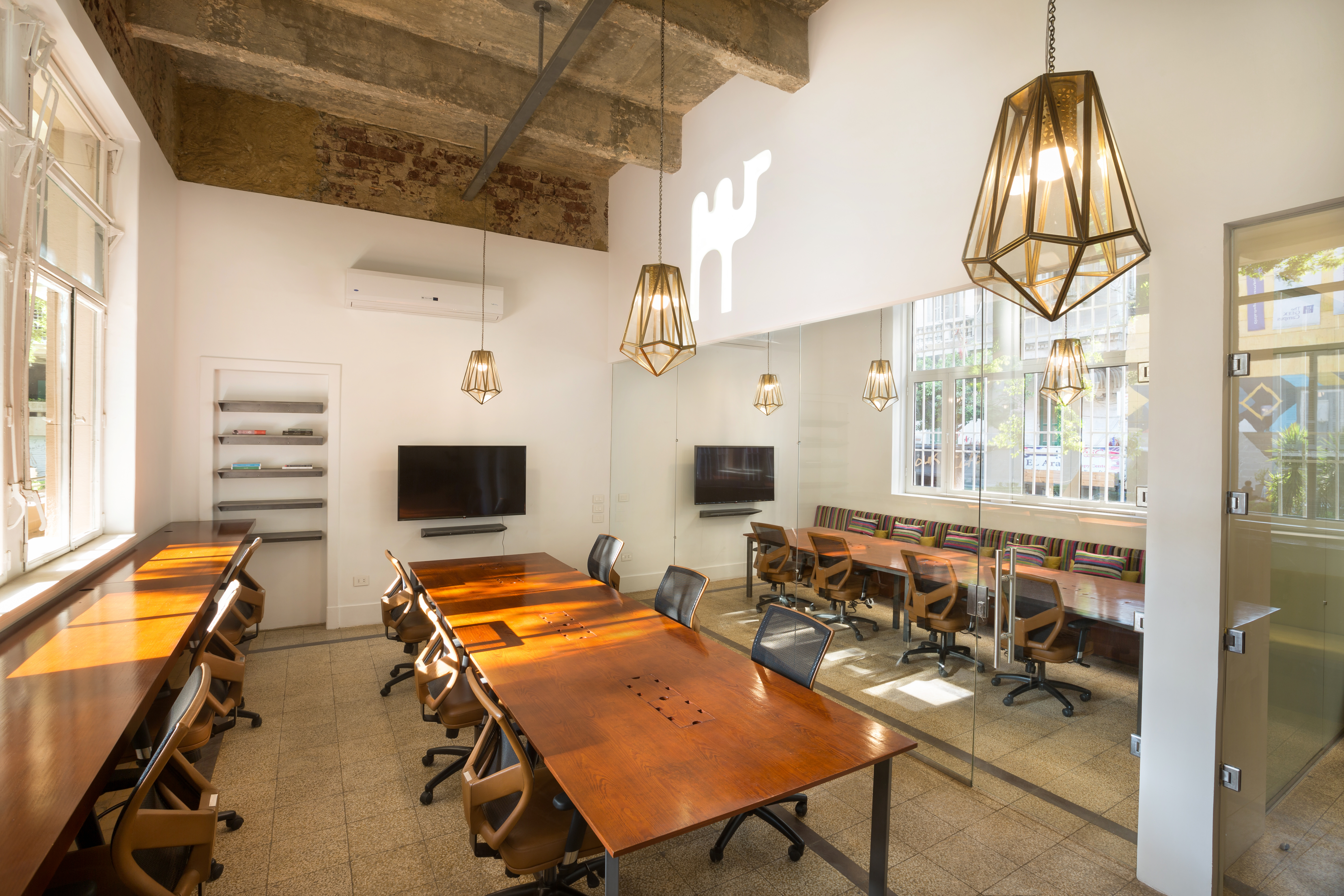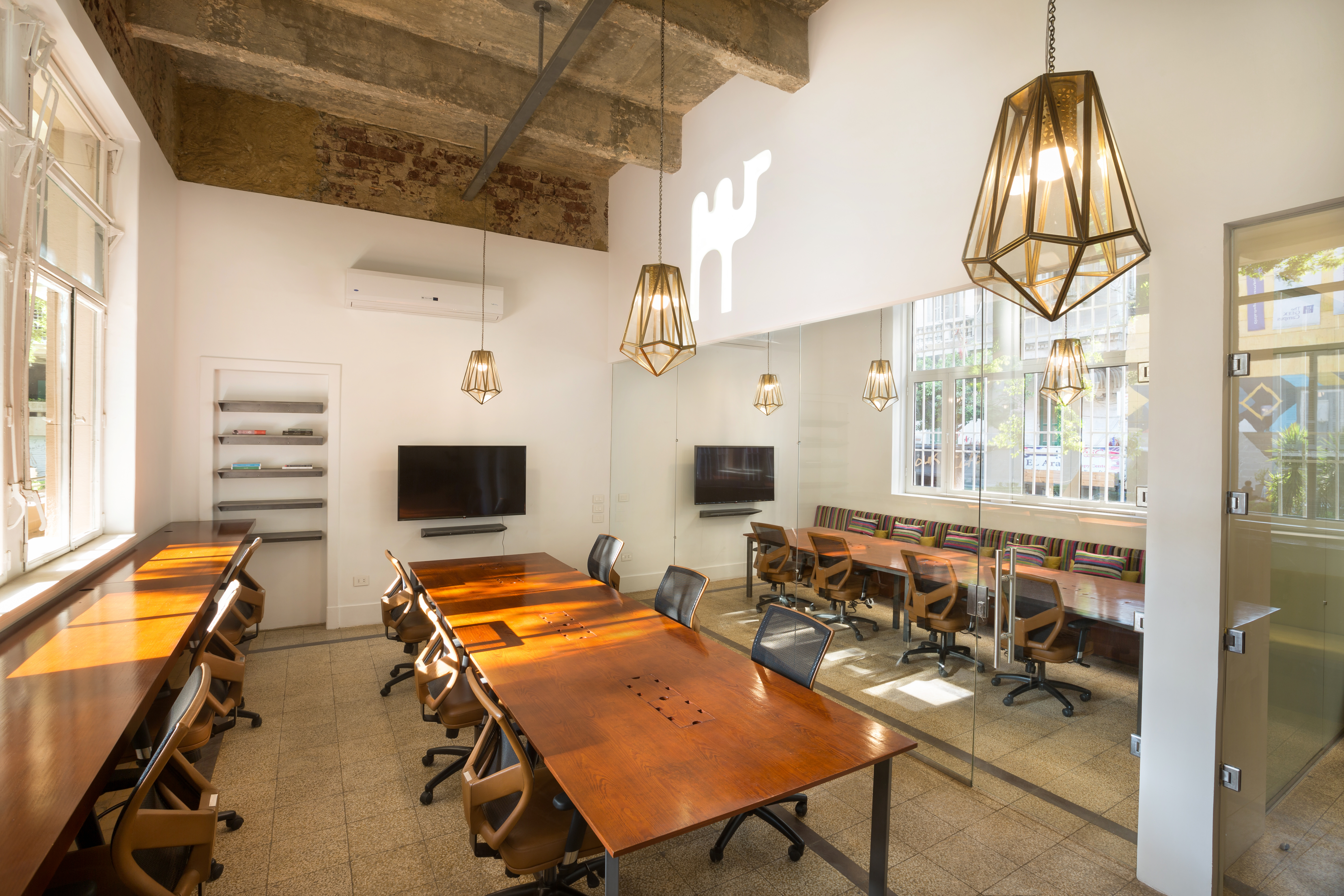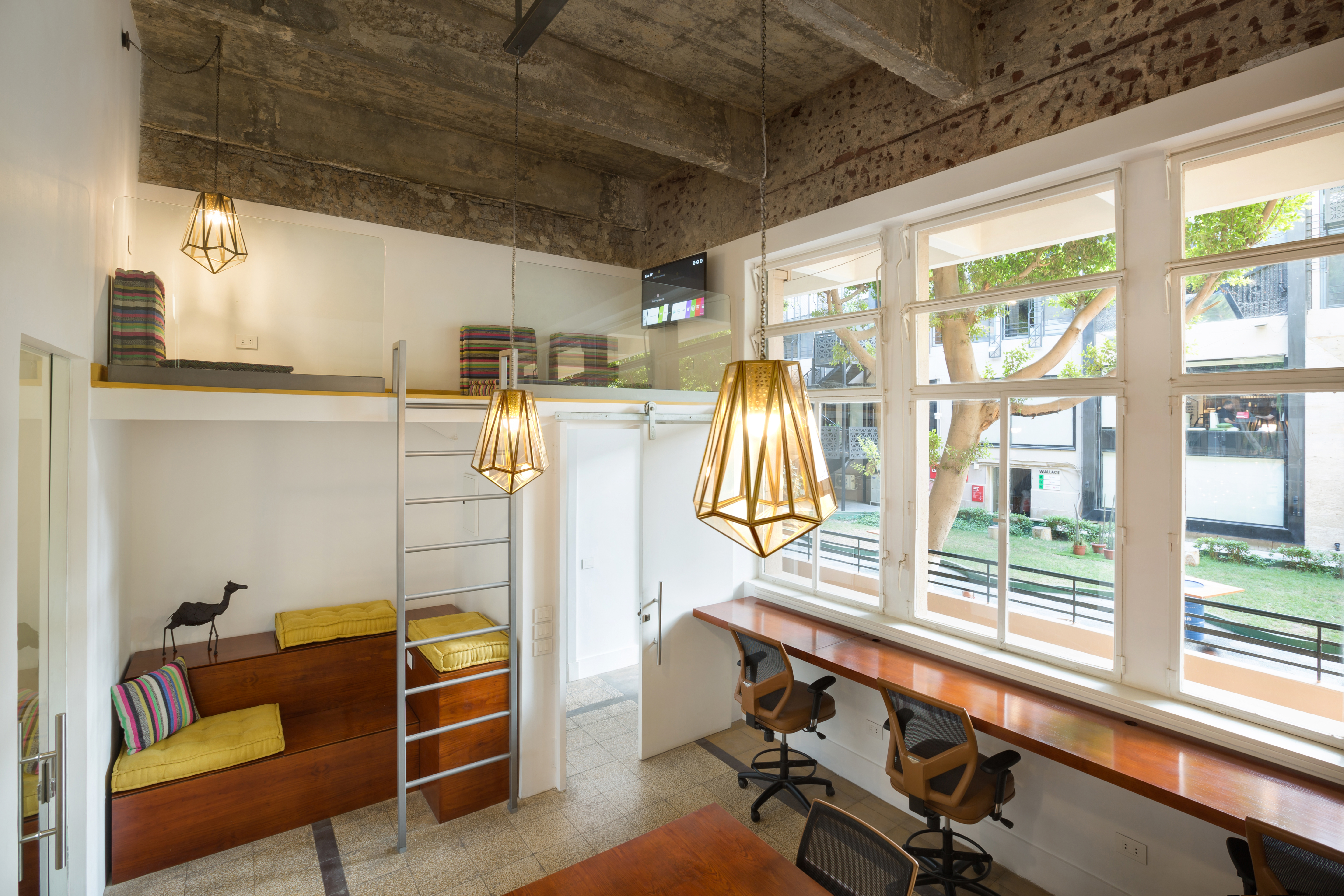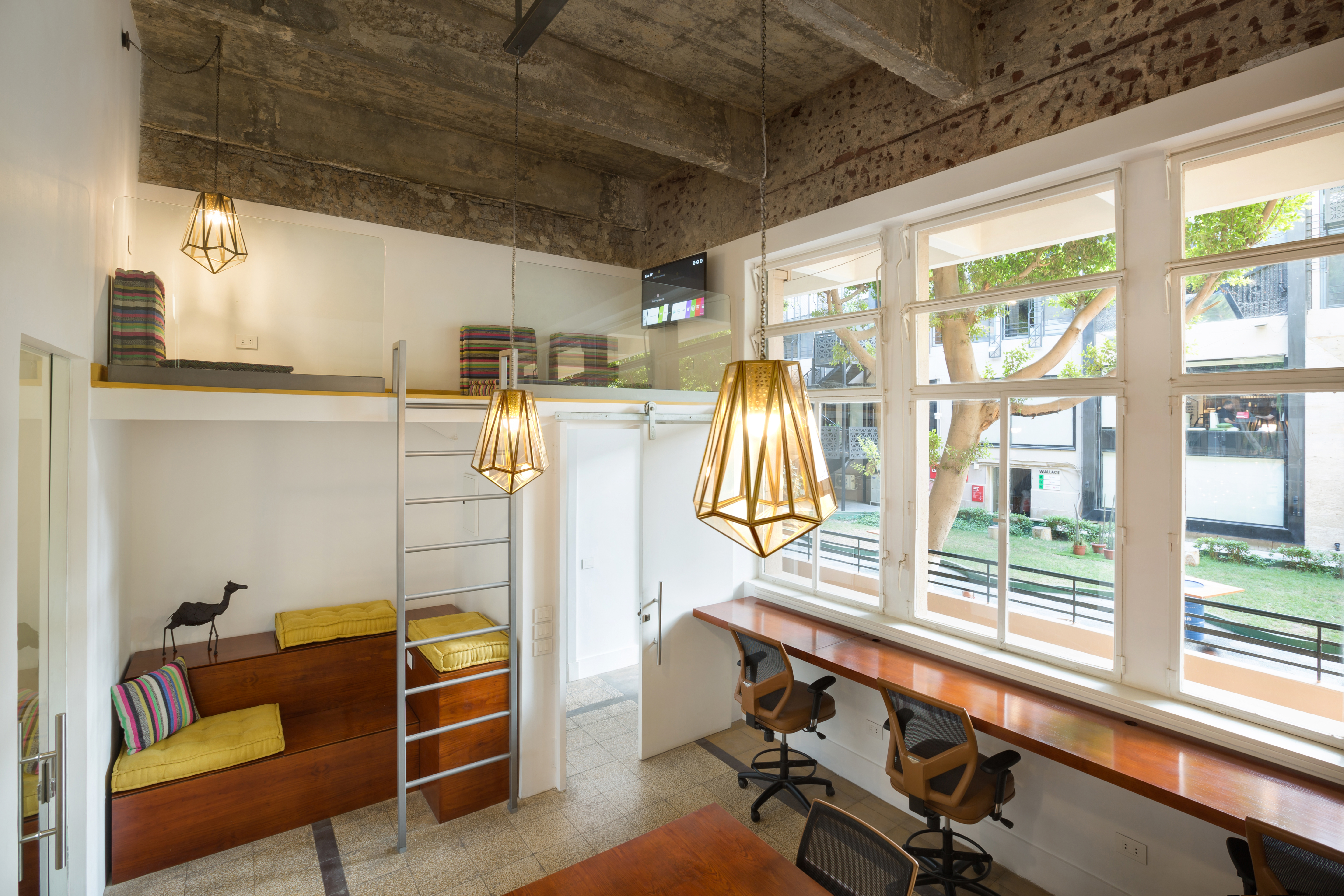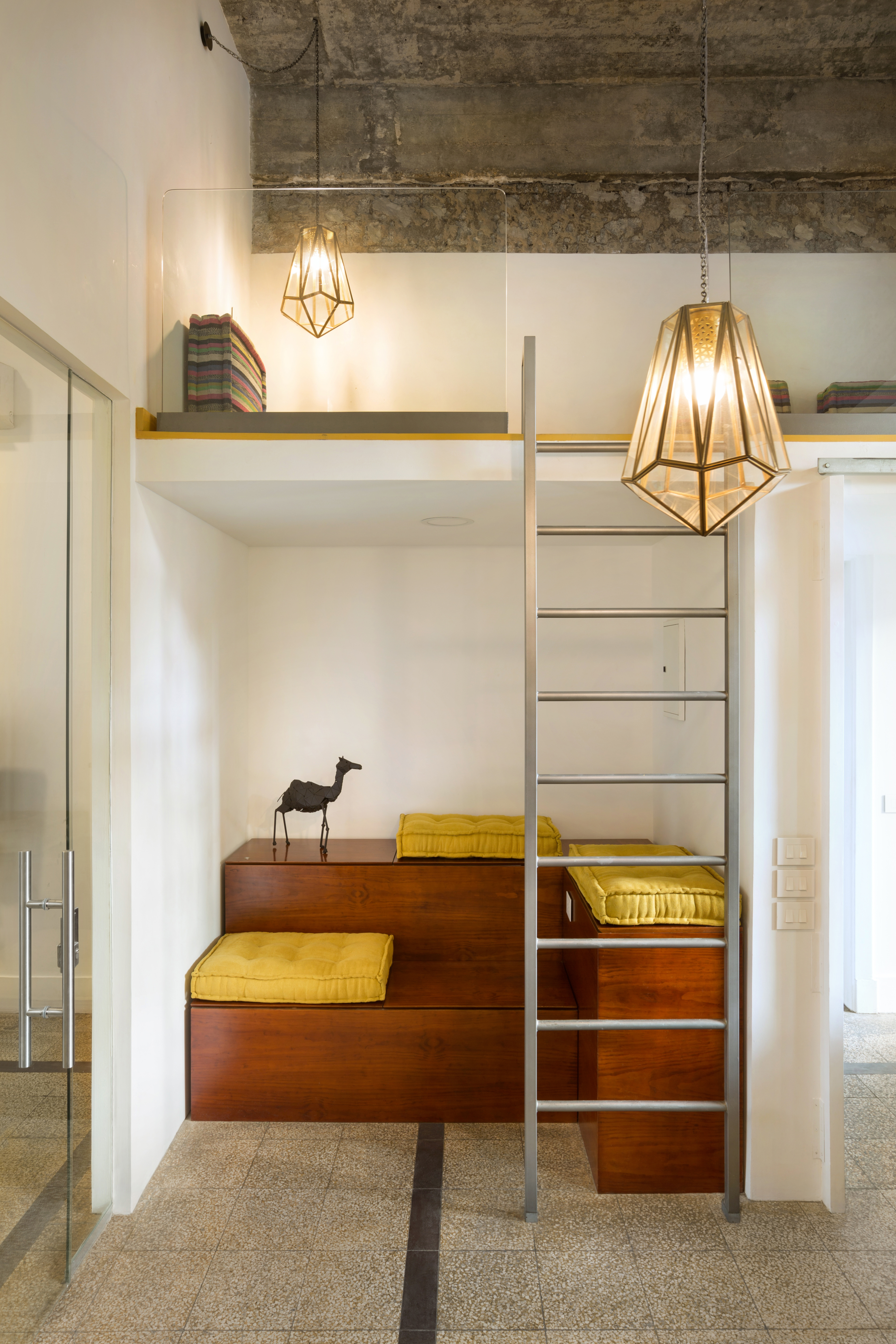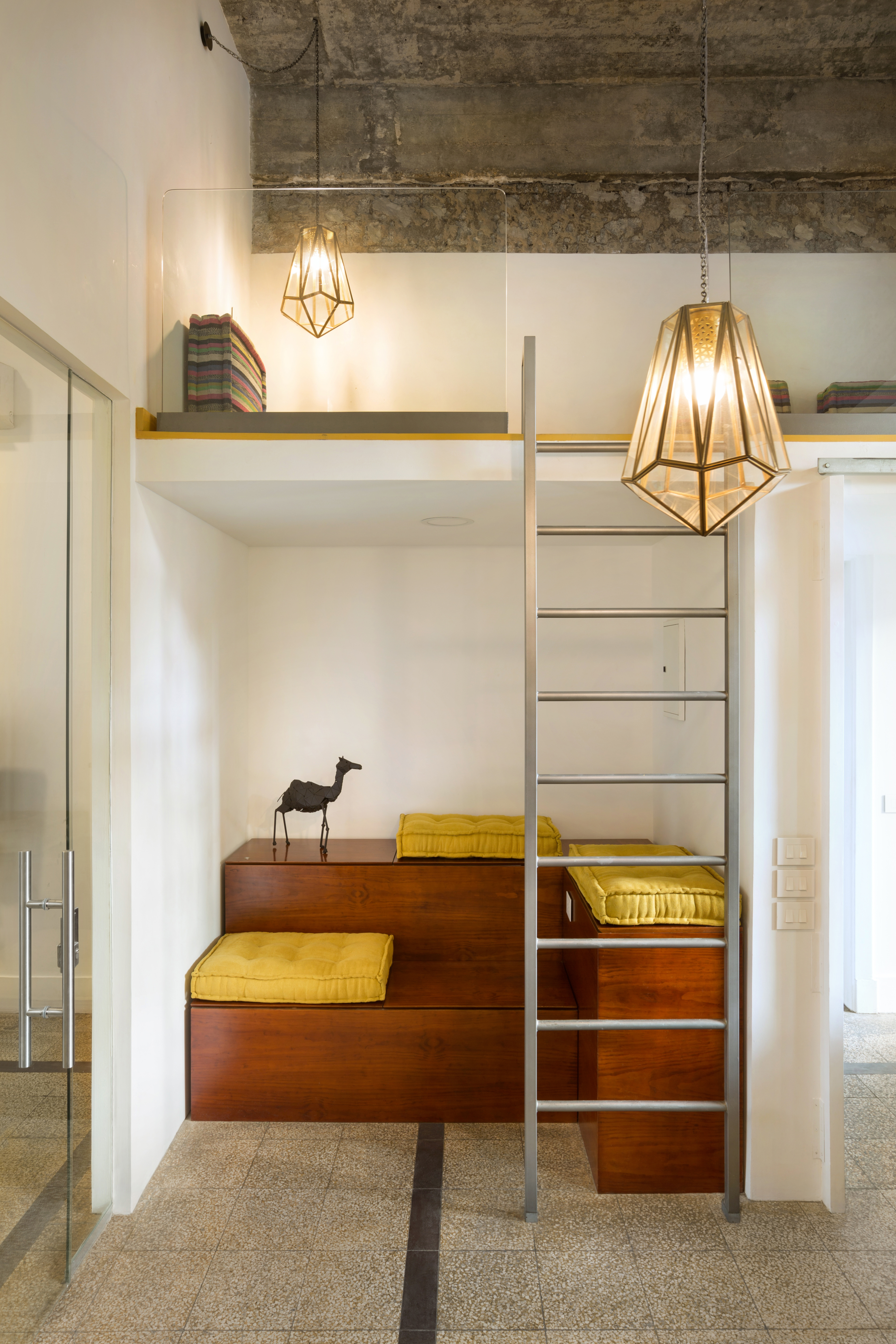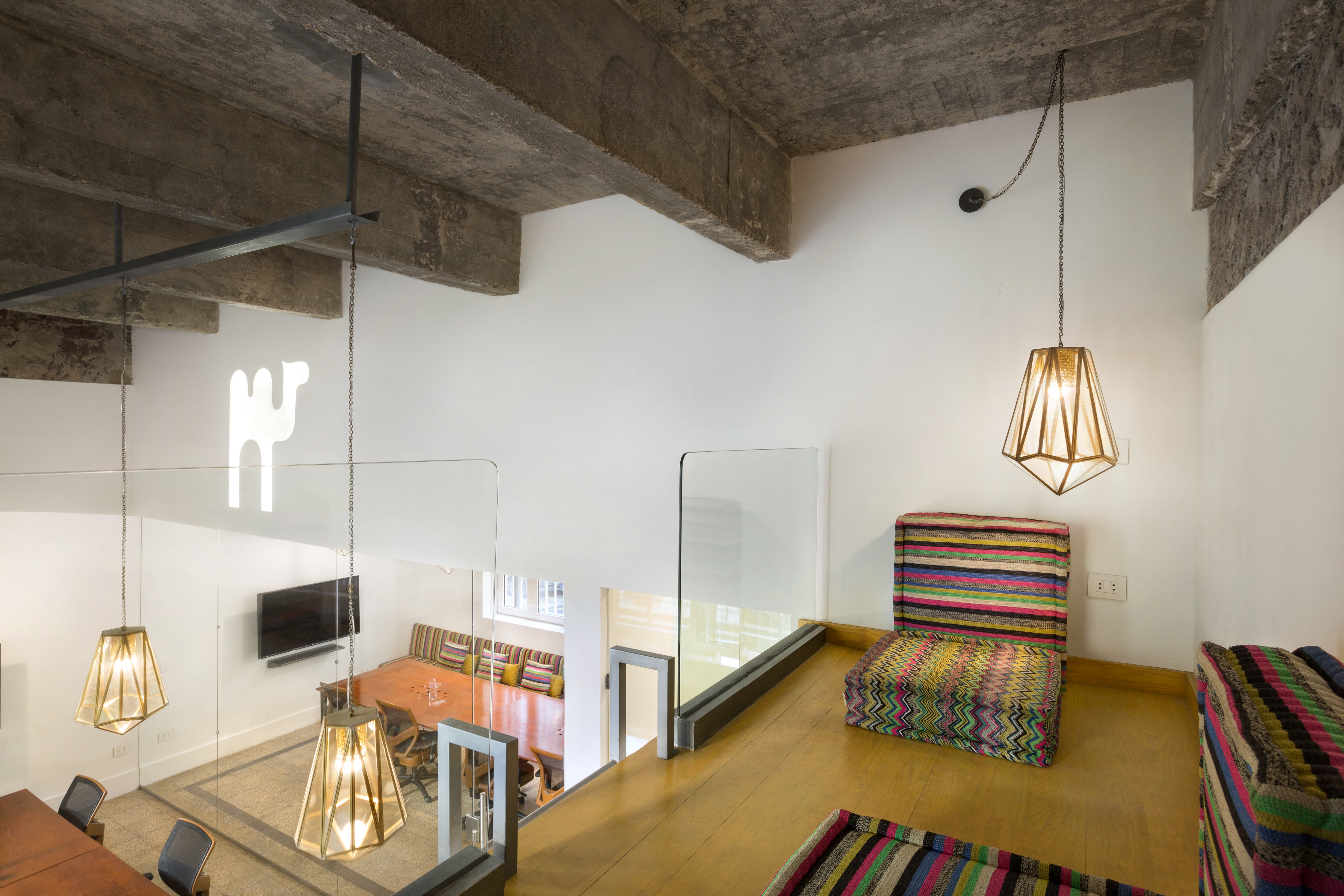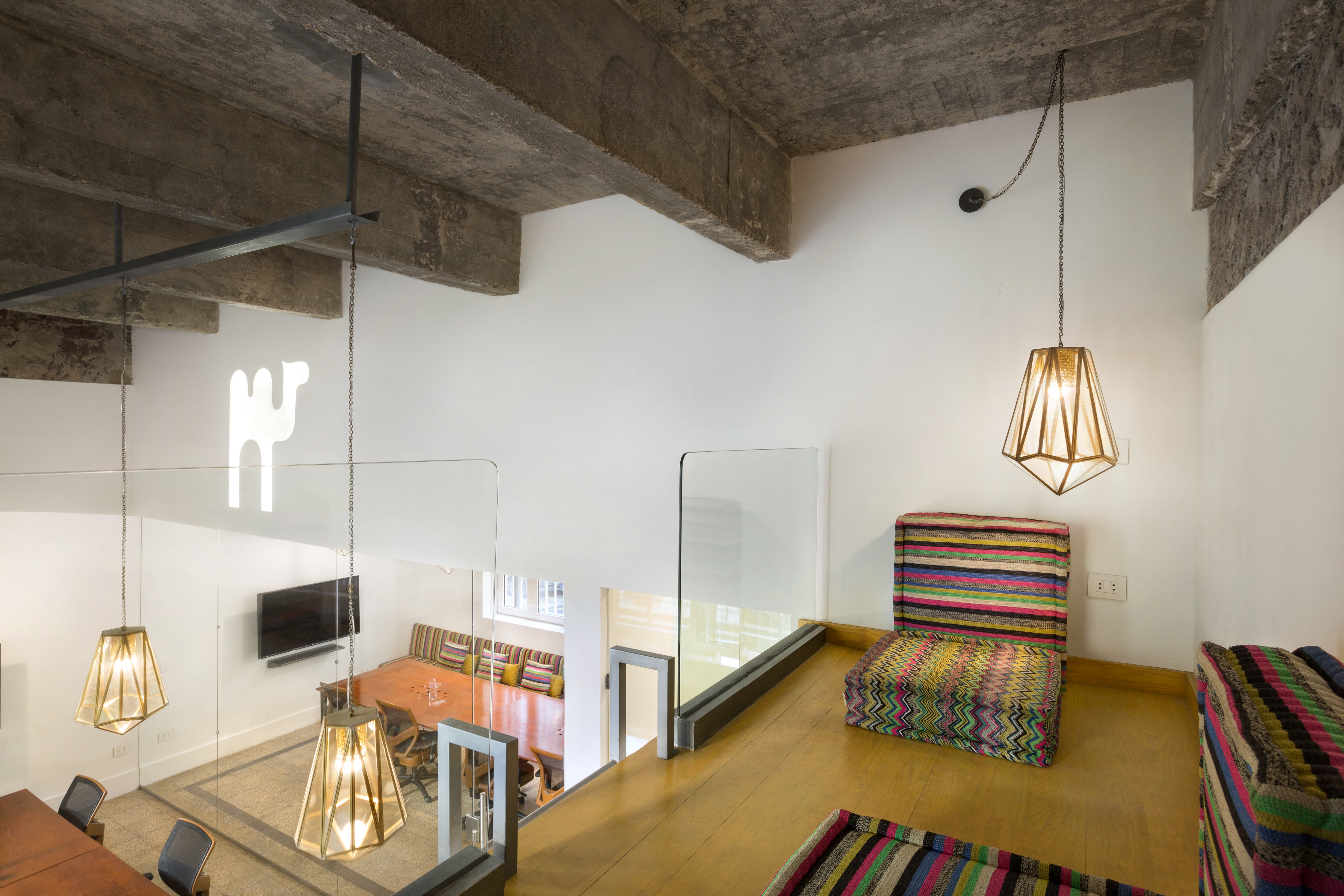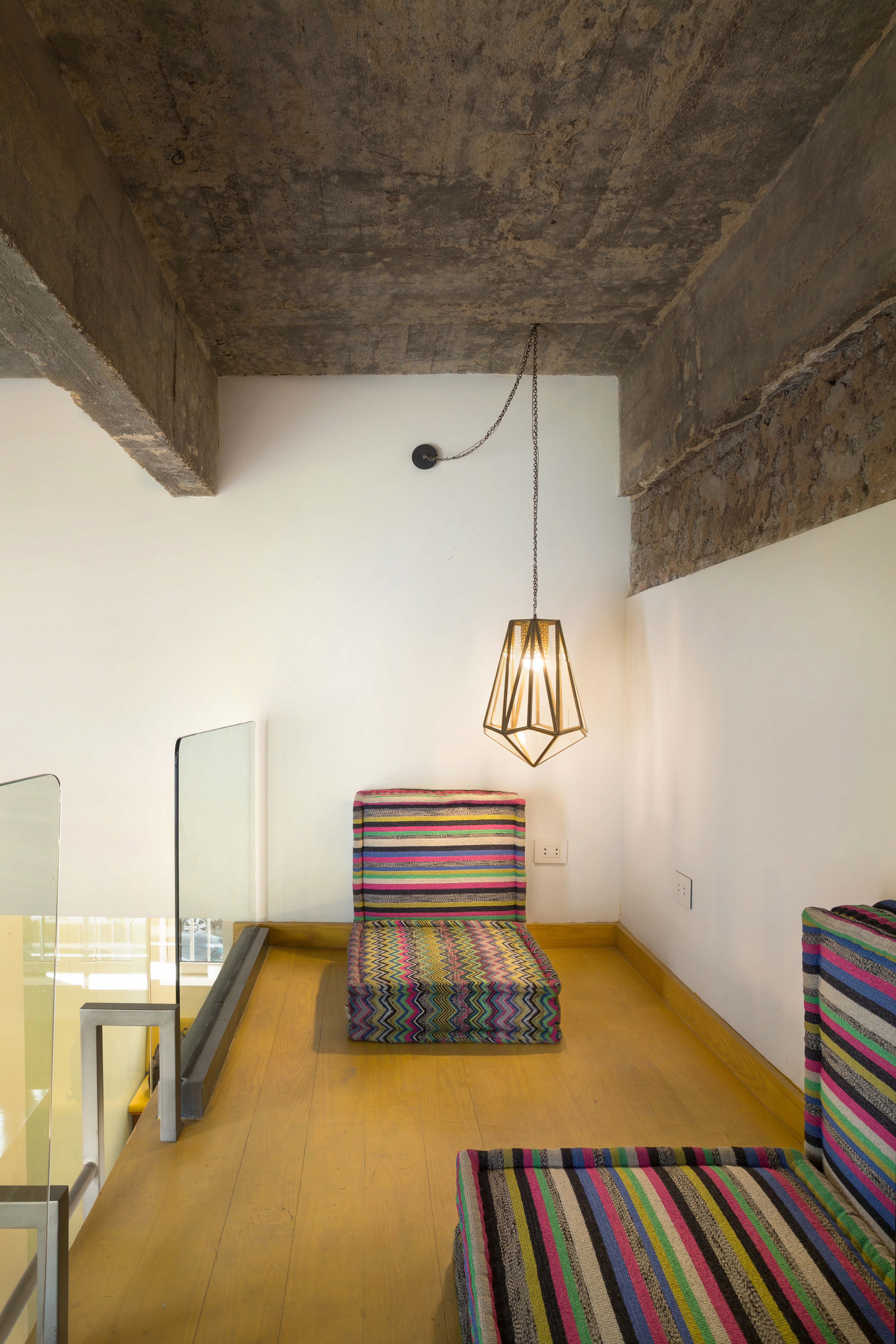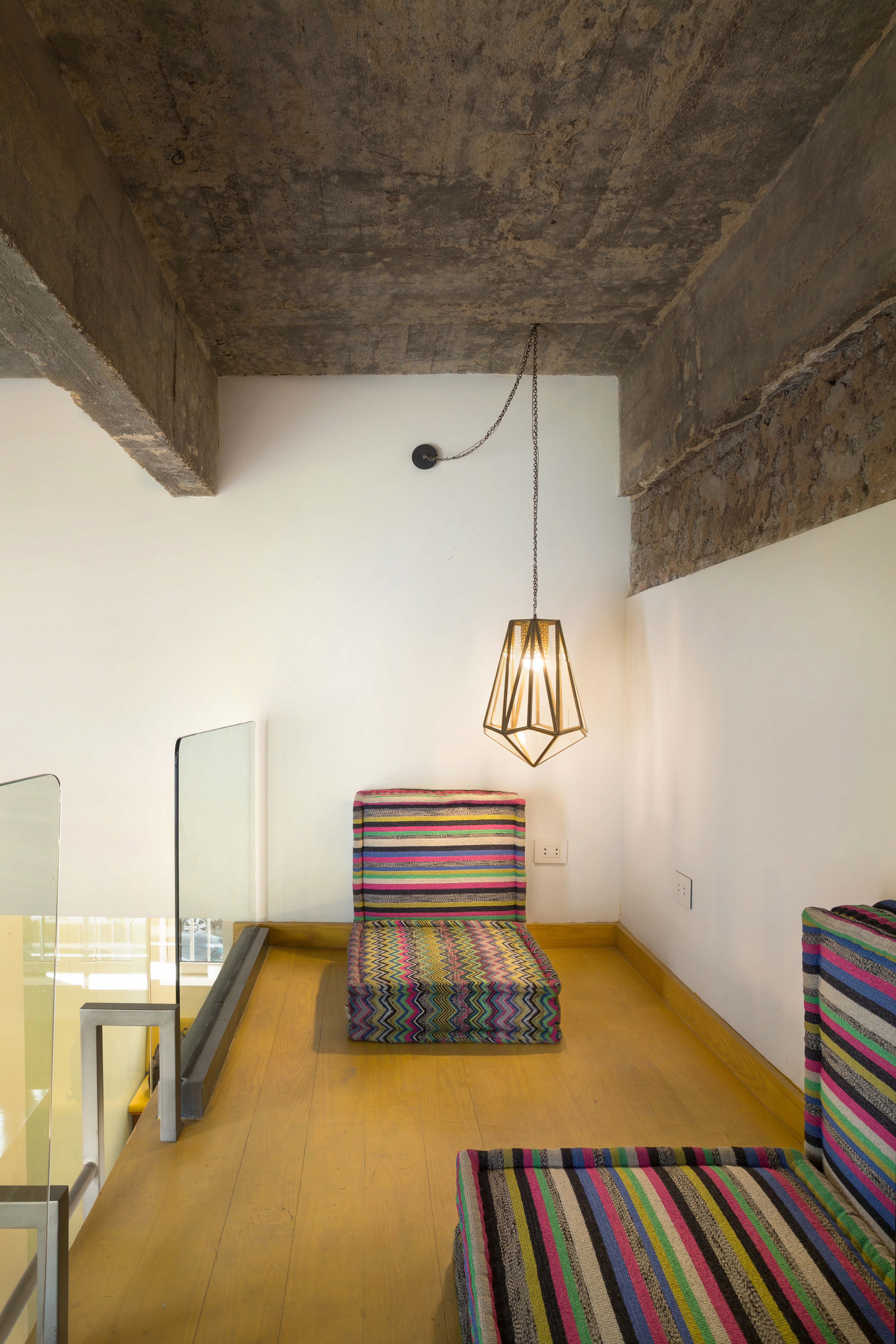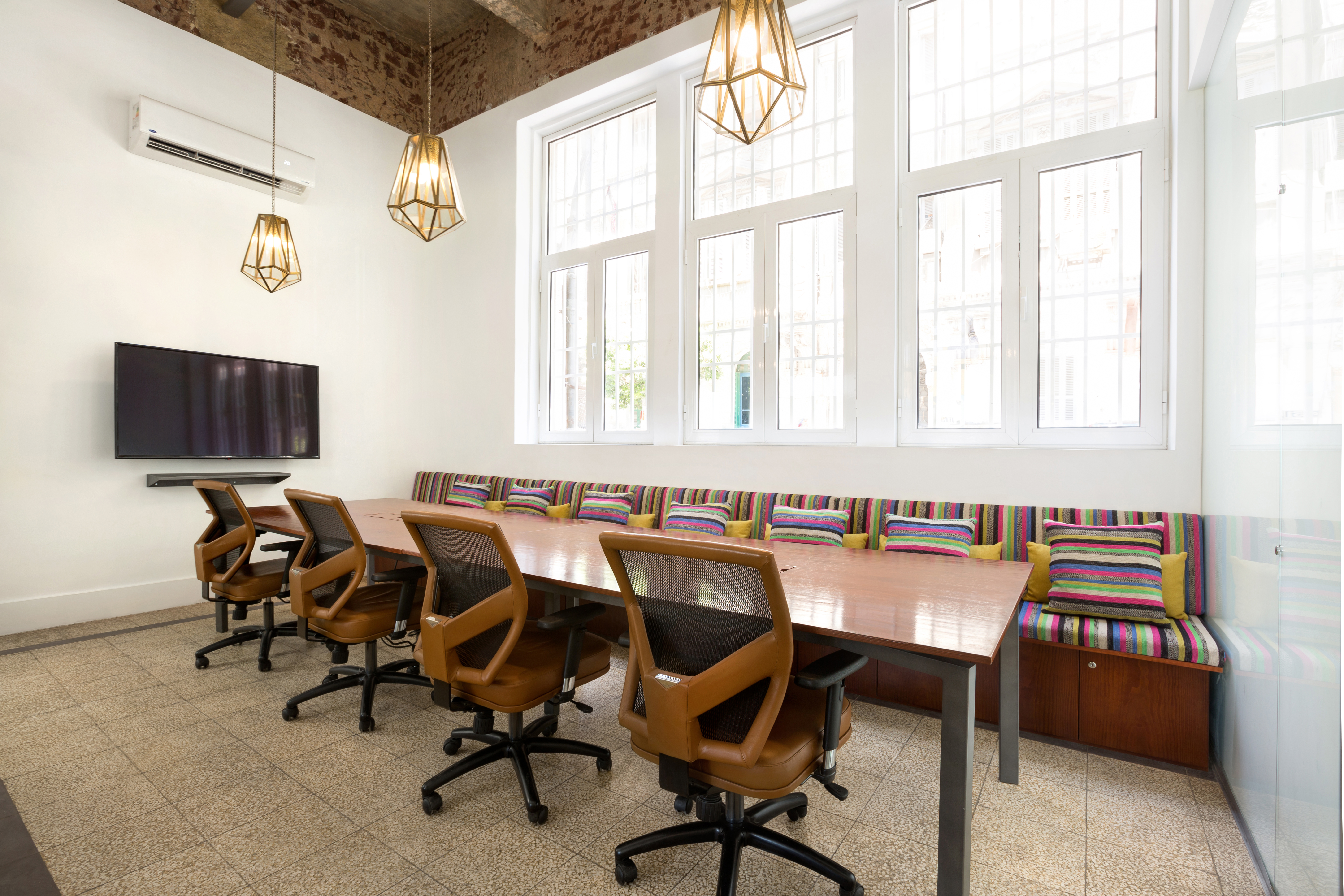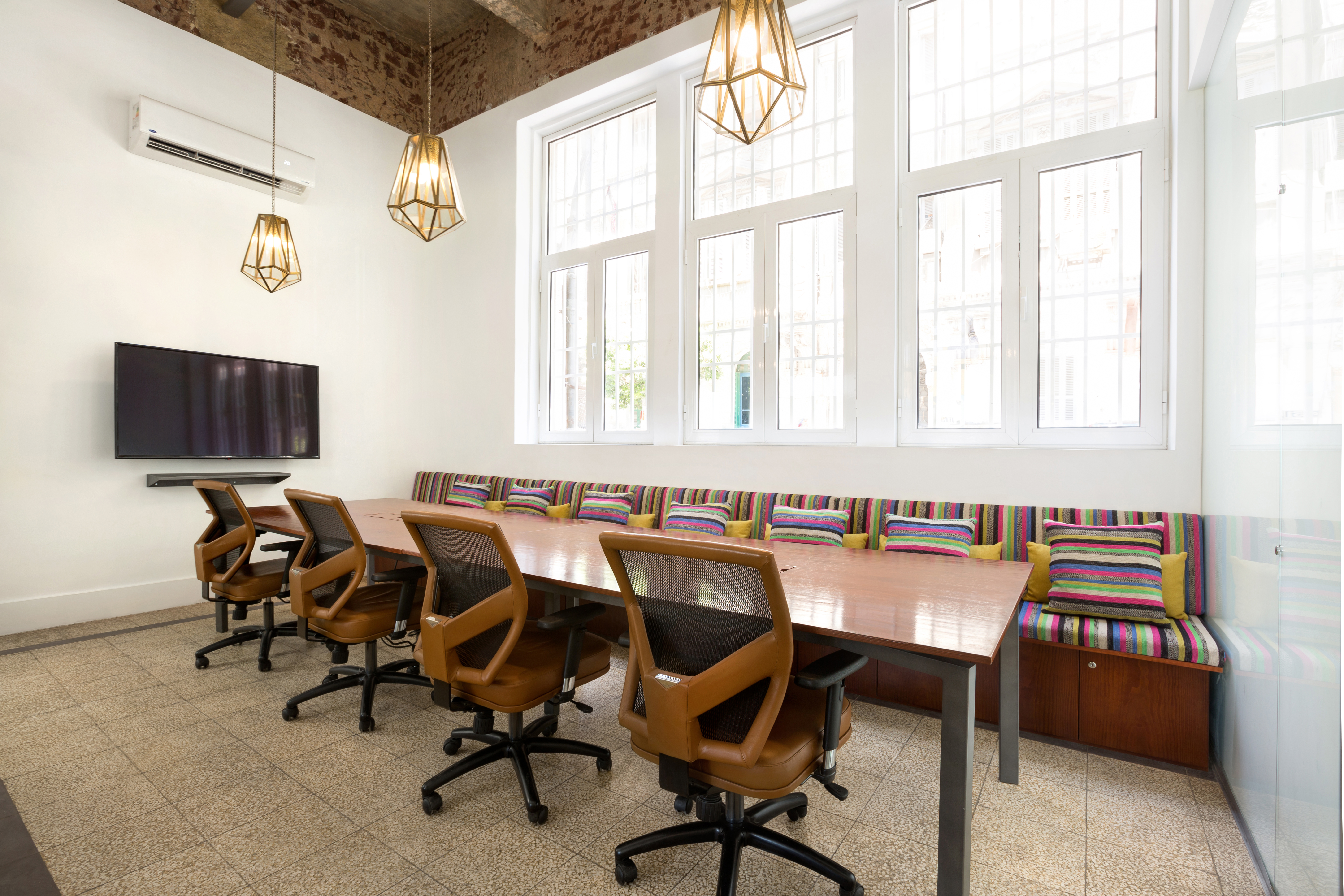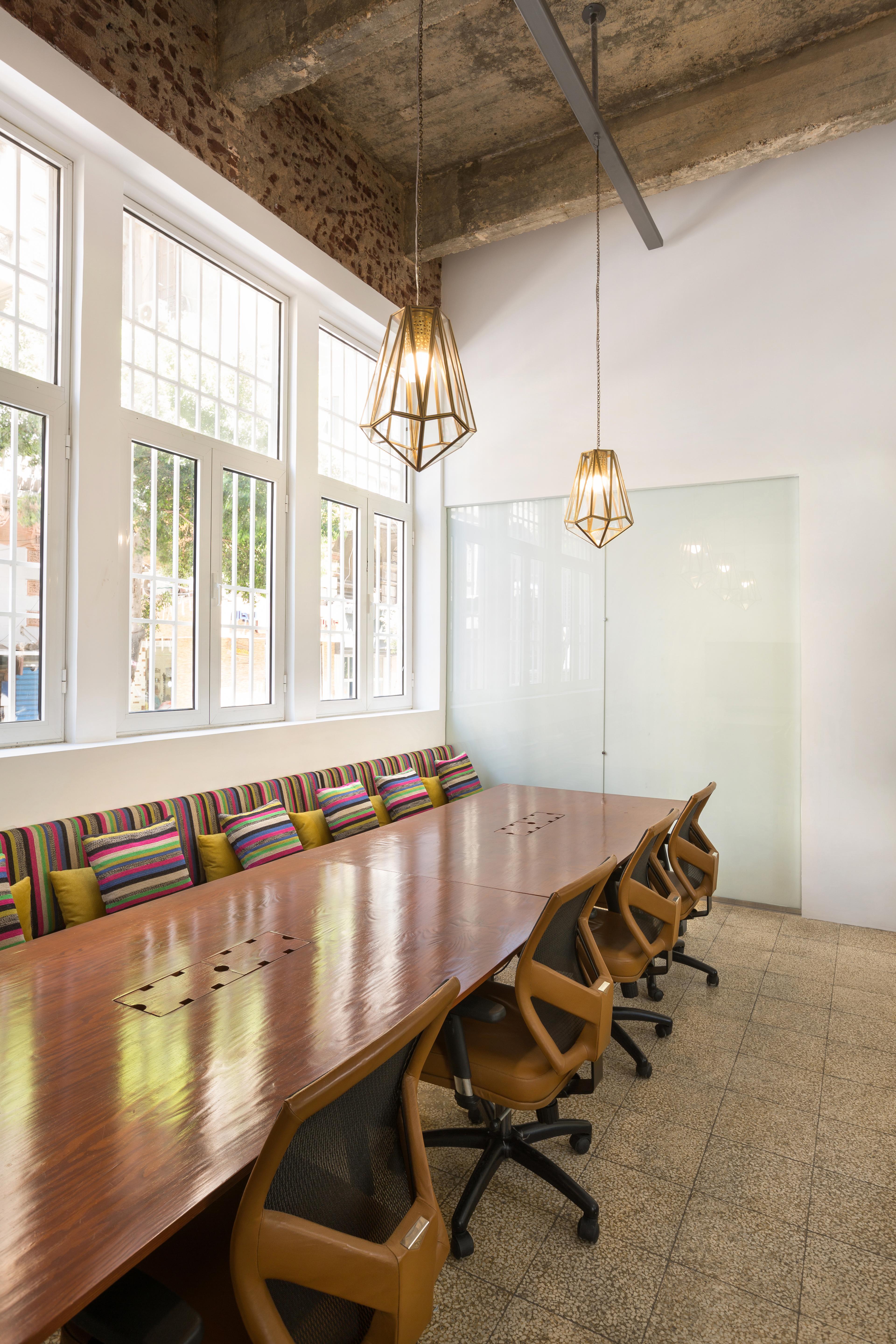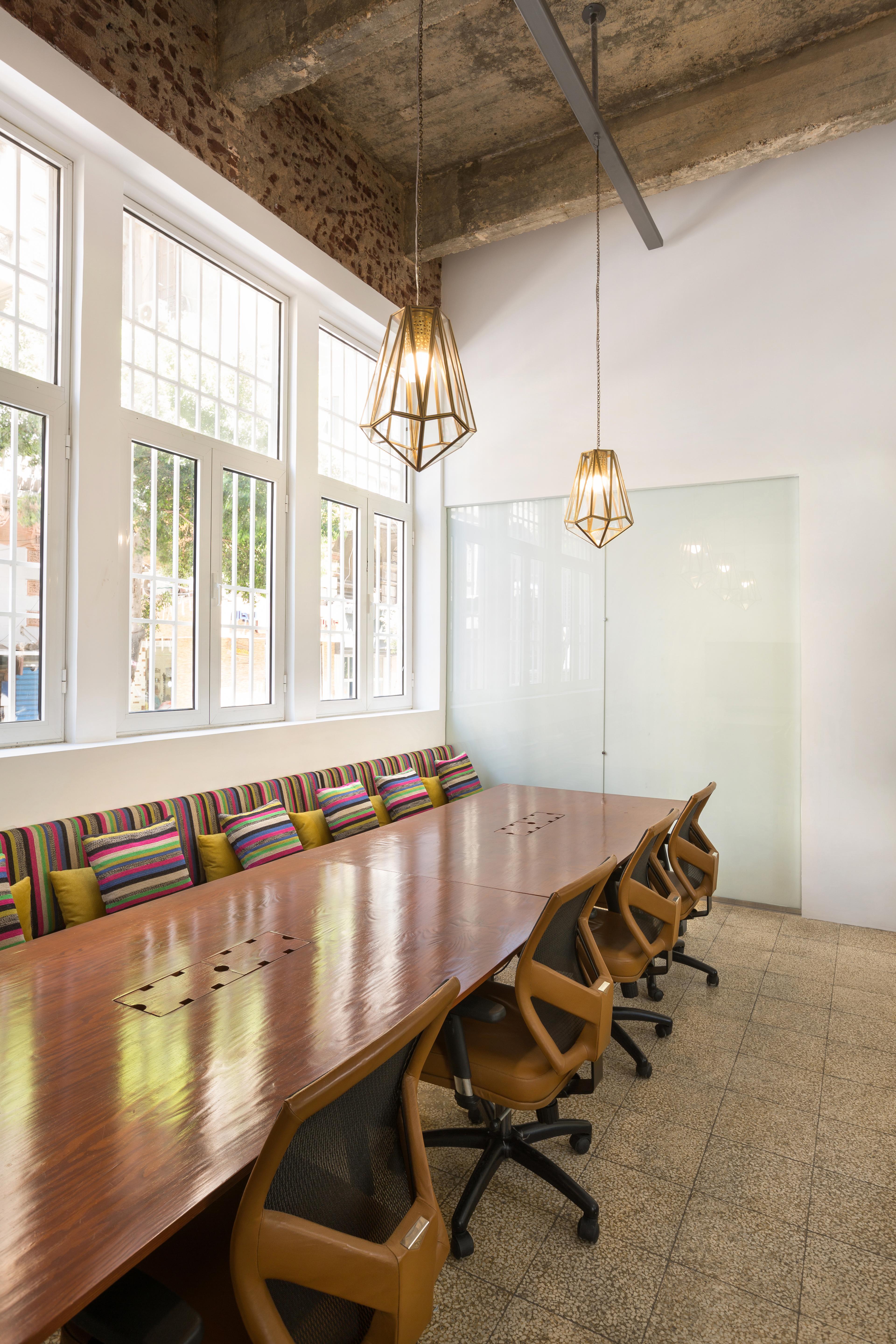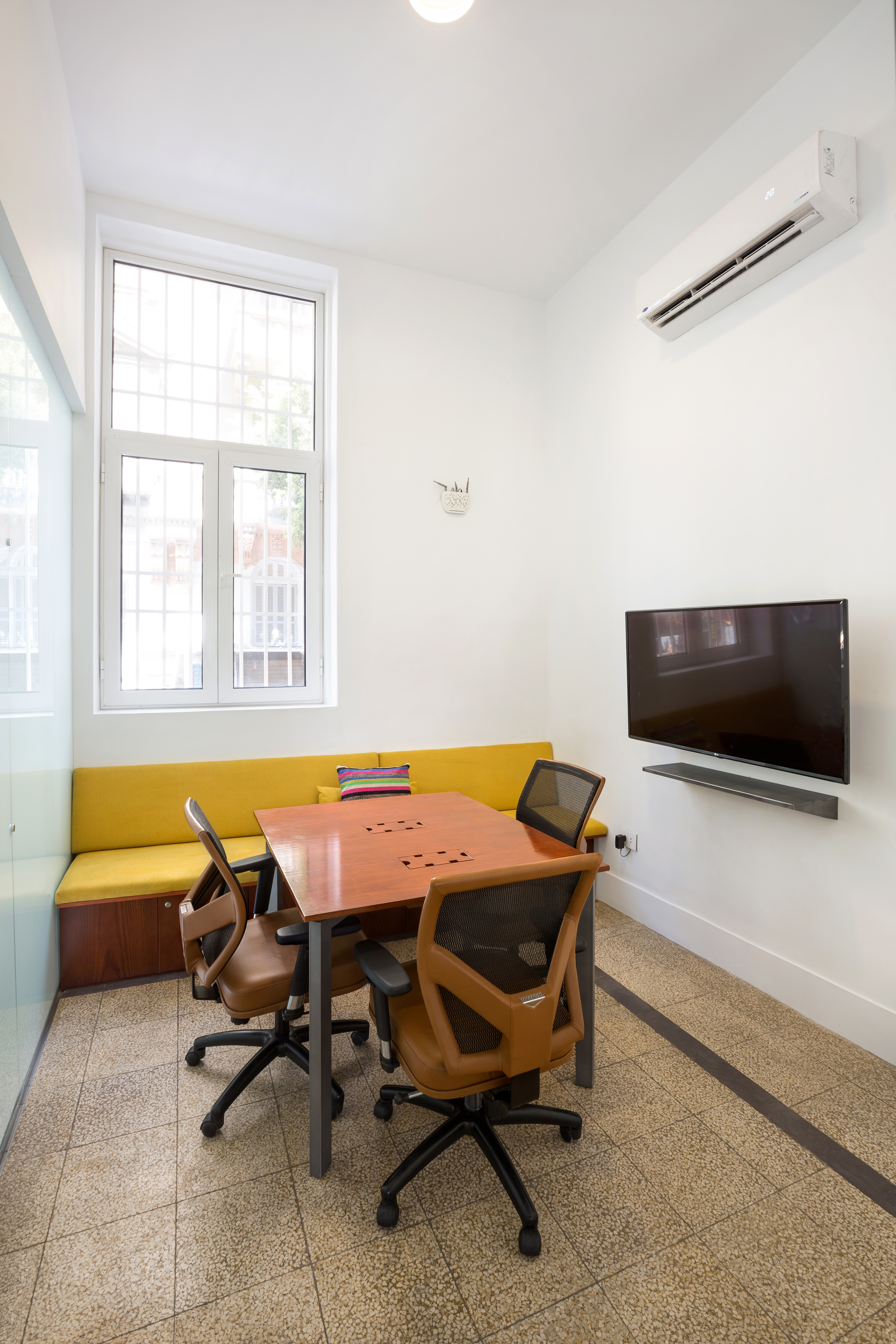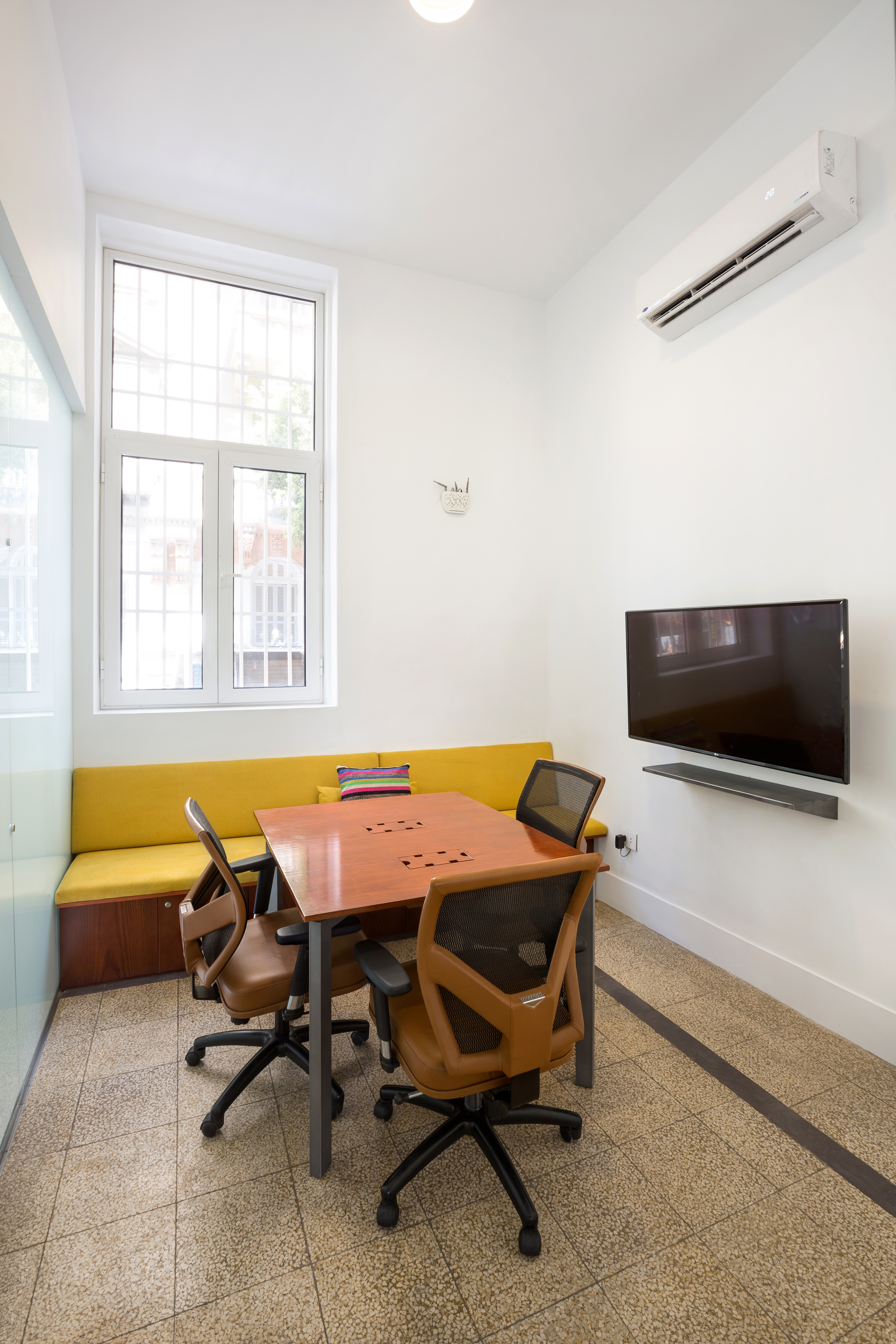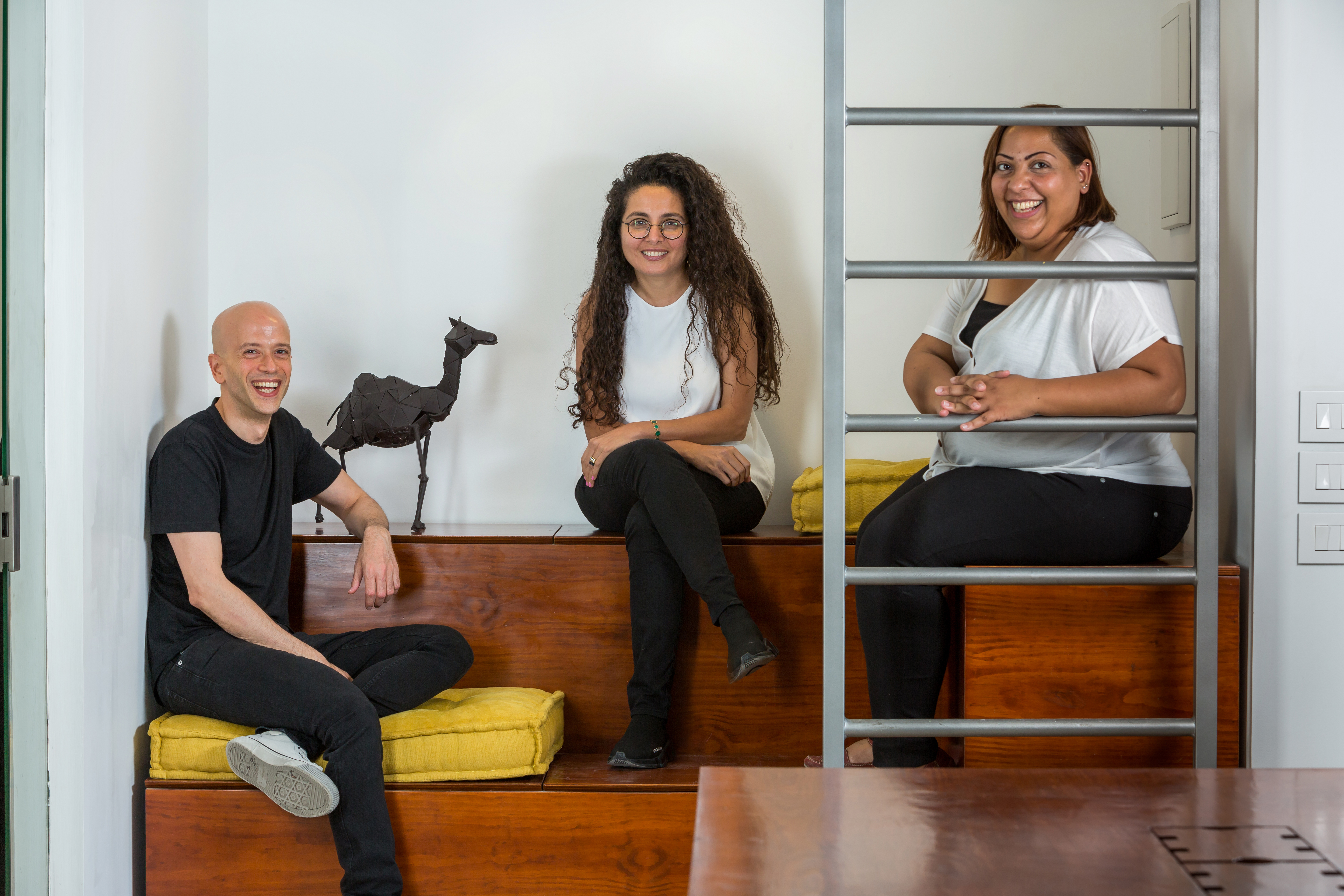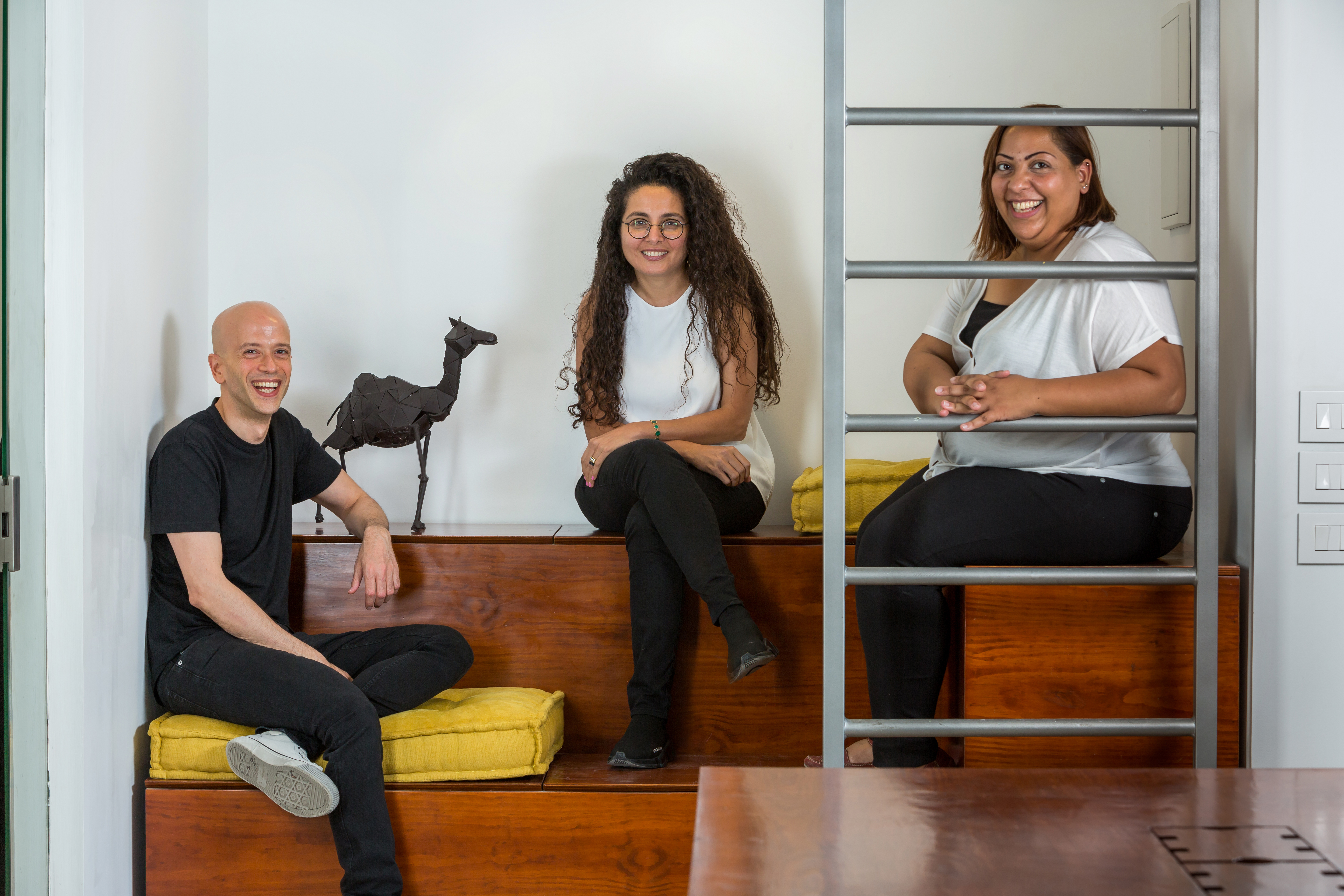 photography by ahmed ehab
designed: 2019 by ramzi makram-ebeid
Four years after completing the original Kamelizer, I got a call from Hanan Meguid to design their new office space, literally next door to the first one. I was briefed that the Kamelizer II aimed to appeal to a younger audience, that it needed quiet areas such as meeting rooms and training spaces, and that it would be working with a smaller budget.
When Hanan and I sat down to discuss the project, as per usual, my focus was primarily on functionality. The floor plan at hand was relatively simple. Made up of two rooms, the larger area became an open working space broken down into smaller, less formal zones; while the other room became two separate, enclosed rooms,
The expansive coworking space resembles the original Kamelizer's layout and draws on similar motifs and iconic elements, such as the original design's steps that double as seating and storage here. In Kamelizer II, I took advantage of the beautiful view of the Greek campus and placed a continuous stretch of workstations facing it.
The minimal mezzanine uses a ladder to save space and offers a chill-out spot with floor cushions and, like every zone in the office, a TV. Both the mezzanine and the nook containing the stairs face the coworking area, allowing all three zones to work as one when needed.
In terms of finishes, we chose to keep the original flooring – a nostalgic detail for any veteran AUCian – and to expose the ceiling's beams, then paint them with a clear sealant. The track on the ceiling conceals electrical wires and allows the purposefully exposed ceiling to shine. In contrast to the rough ceiling and flooring, the walls are a crisp white. By defining clean-cut borders, the walls brought an element of modernity. 
The phenomenal Edward Nache manufactured all the metal detailing and accessories in the space, including the shelves, using an antiqued metal for a subdued effect.
Manufactured by Ivanco, the workstations use the same wood as the original Kamelizer, only designed with veneer rather than solid pieces.  We brought in the same chairs from the Williams Office, while the patterned cushions are inspired by recycled rugs and reflect Kamelizer's fantastic logo, complete with an Arabic flair. Locating the perfect multi-colored fabric from Inca, we mixed it with a more neutral yellow fabric to ground out the space. The angular Caravanserai lighting pendants are a balance of modernity and traditional Islamic design, as well as light the space well. 
Kamelizer II is a modern and efficient space that serves all its required functions. It's a testament to the importance of the client and designer's relationship and communication. It was a blast working on this project, so a big thank you to Hanan Abdel Meguid and her operations manager/project manager, Hedaya Hafez.