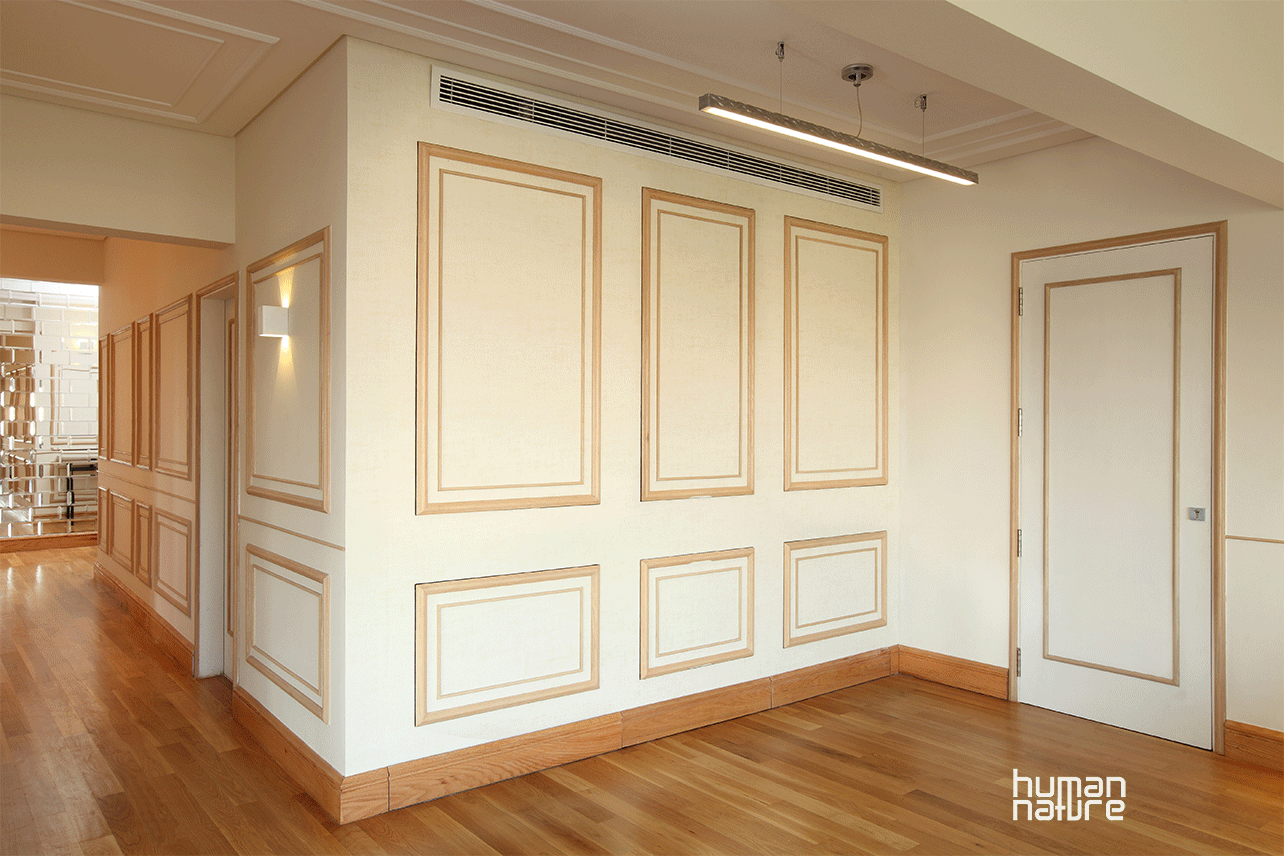 designed: 2014 by ramzi makram-ebeid
The best thing about working with Ramzi is that he gives you personal attention more than any designer I have ever worked with. He follows up with the manufacturer, and is happy to work with someone the client recommends. Either way, he follows up both at the factory or on site as needed more than anyone I know. And he gets it done to perfection! Thank you Ramzi!

Omar Abou Alam & Naila Halawa
Designed by the awesome team at Eklego, my awesome client's home is stylish, elegant and yet laid back.  I therefore wanted to create a bar that did not take that away from the newlyweds home.  The beautiful wood-paneled walls were already a statement, and adding another element would have thrown the balance off the flat.  The answer to me was simple – create a bar that is "invisible" yet highly functional.
Taking inspiration from the gorgeous art deco revolving bars, this bar was custom designed to hold their glassware, bar ware and a good number of bottles. 
Hidden drawers were added under the "working counters" for their wine openers and other barware.
The walnut wood added richness to the space, while mimicking the wood and stain of their dining room table.
Mirrors were added for ease of cleaning, functionality as a counter surface and as a compliment to their gorgeous mirror tiled entrance that can be seen in the background.
To maximize space usage, the client also wanted to have storage for their tableware, as they did not have a typical buffet in their dining area.  As this was solely for storage purposes and not entertaining, I designed the space to pull out to maximize their usability.
For security reasons, the floorboard can flip open to reveal locks that secure all their bottles while they are away.