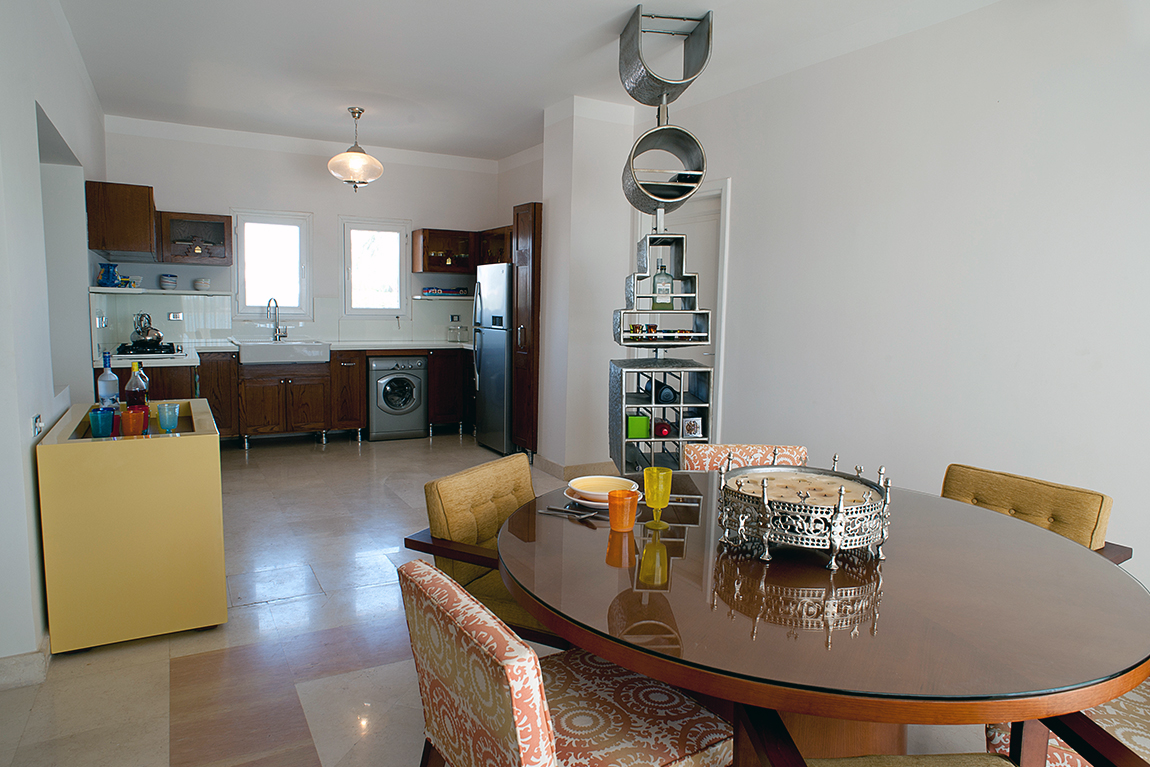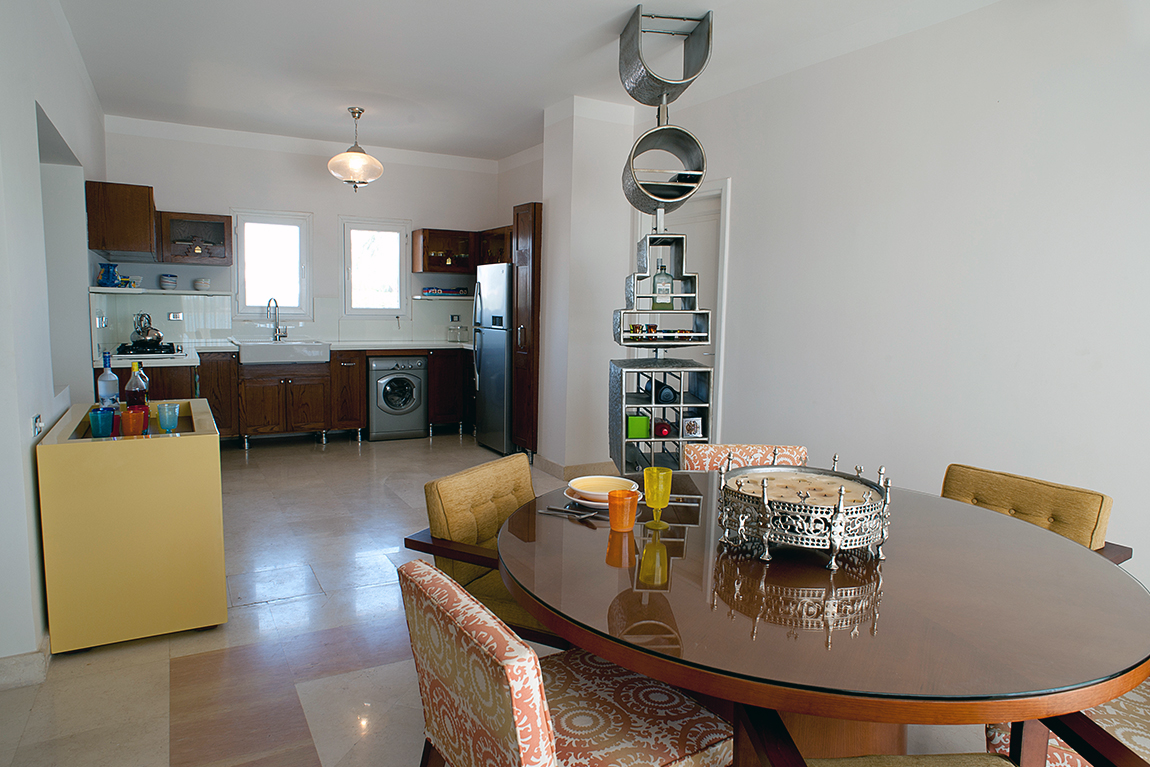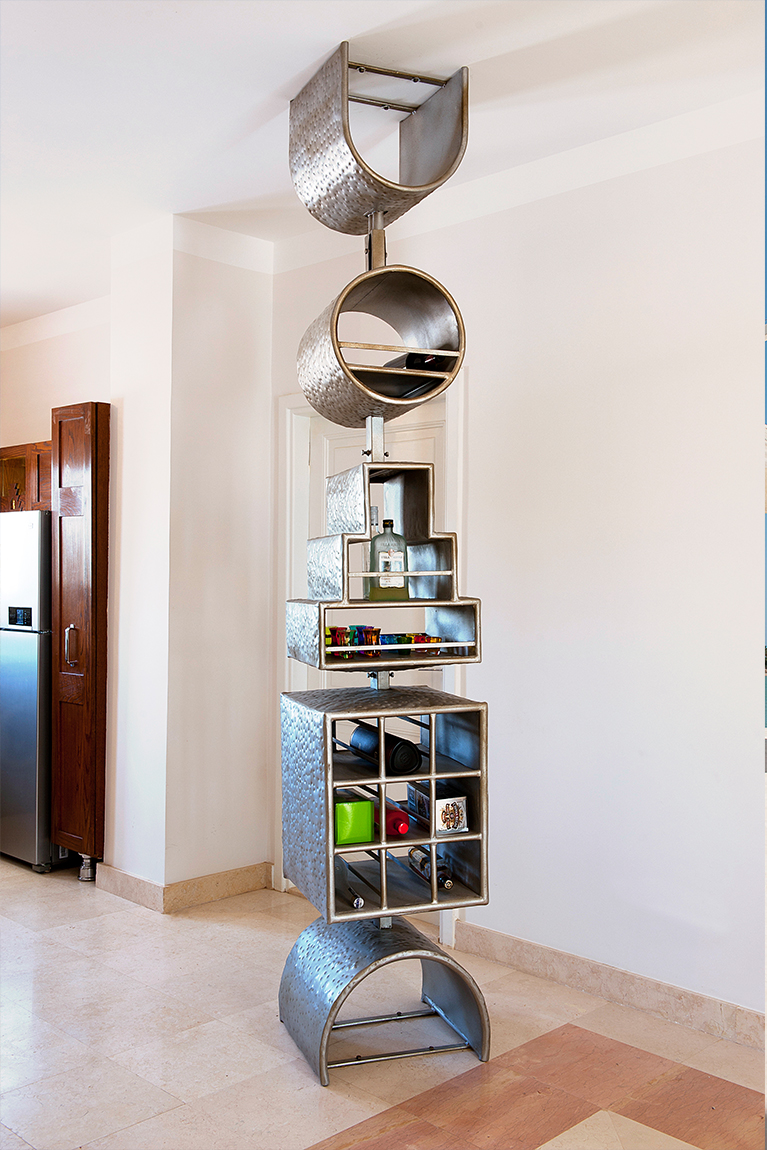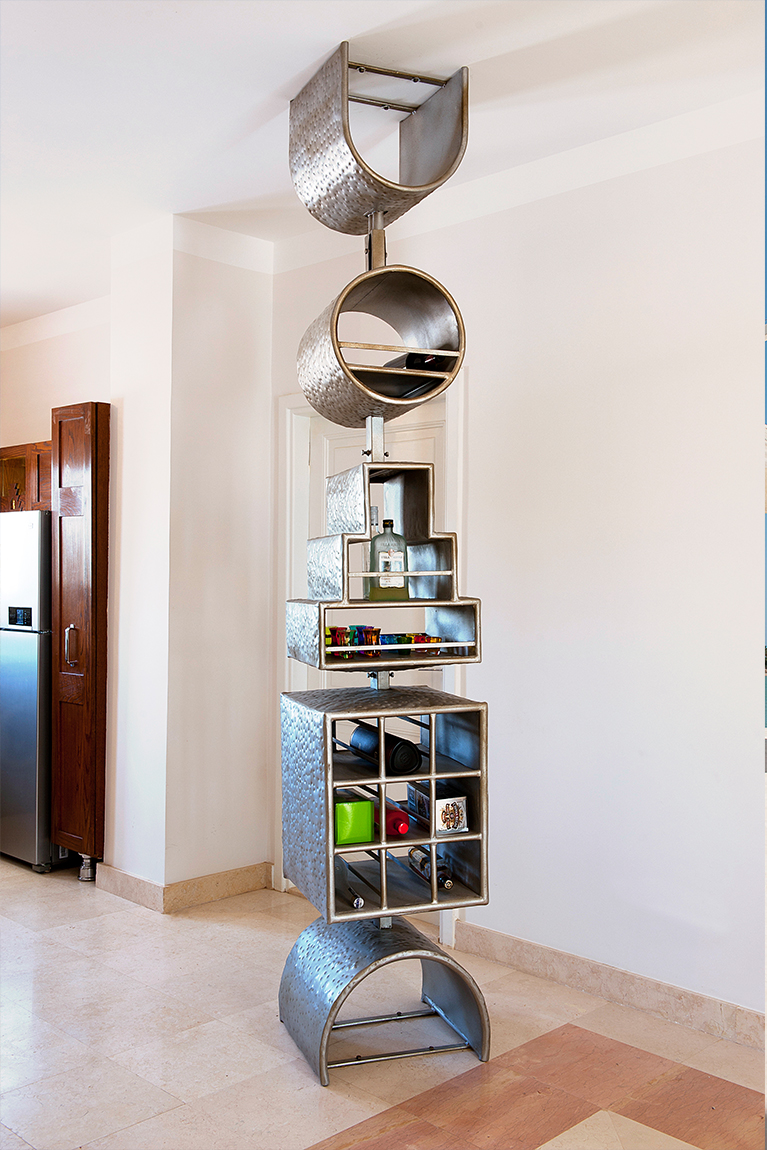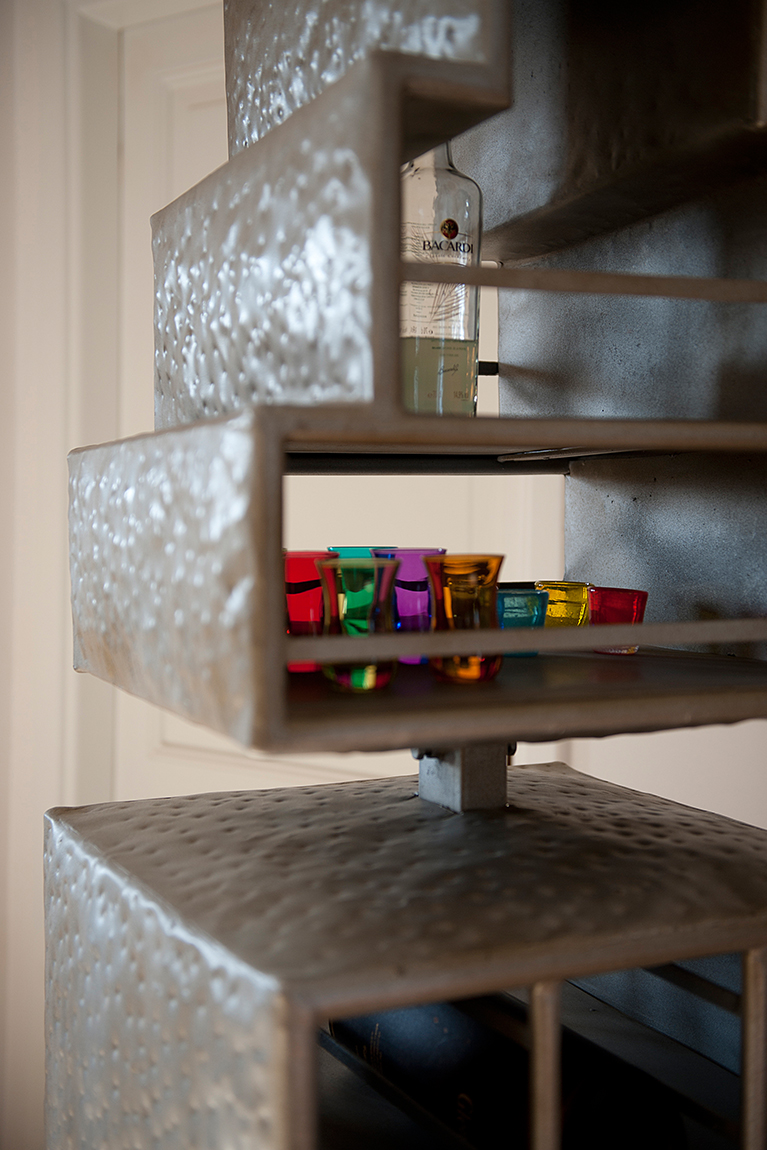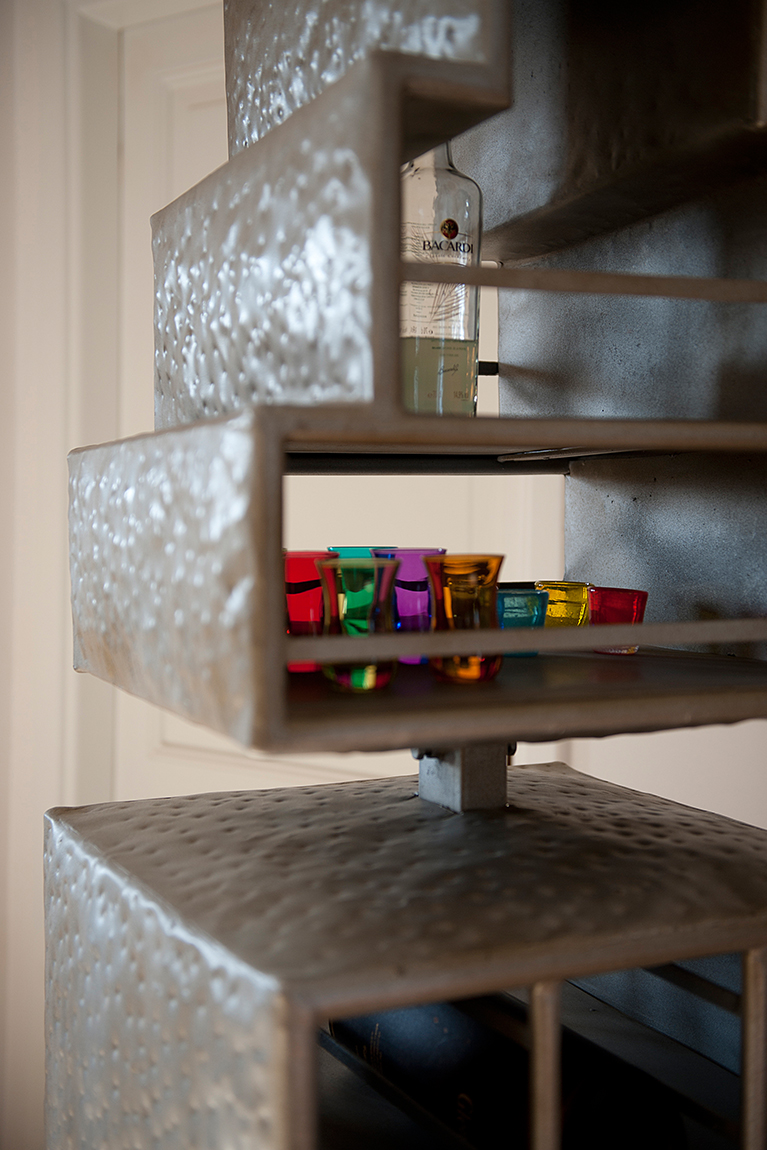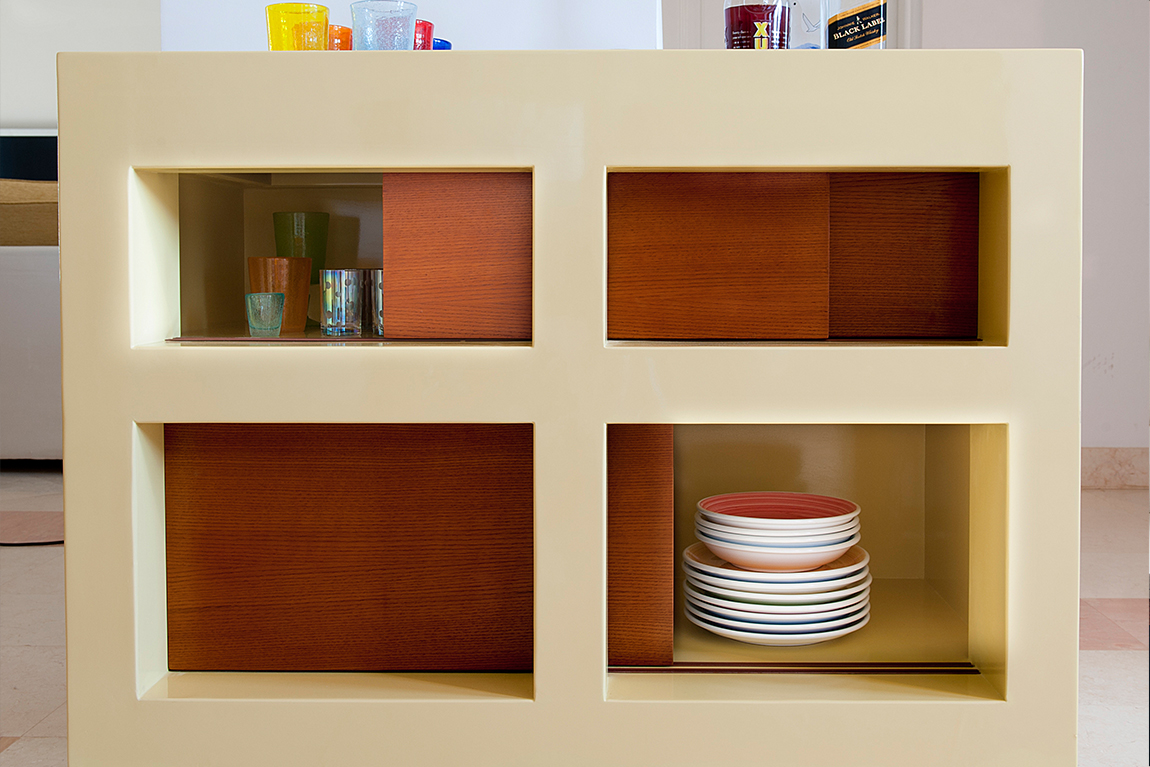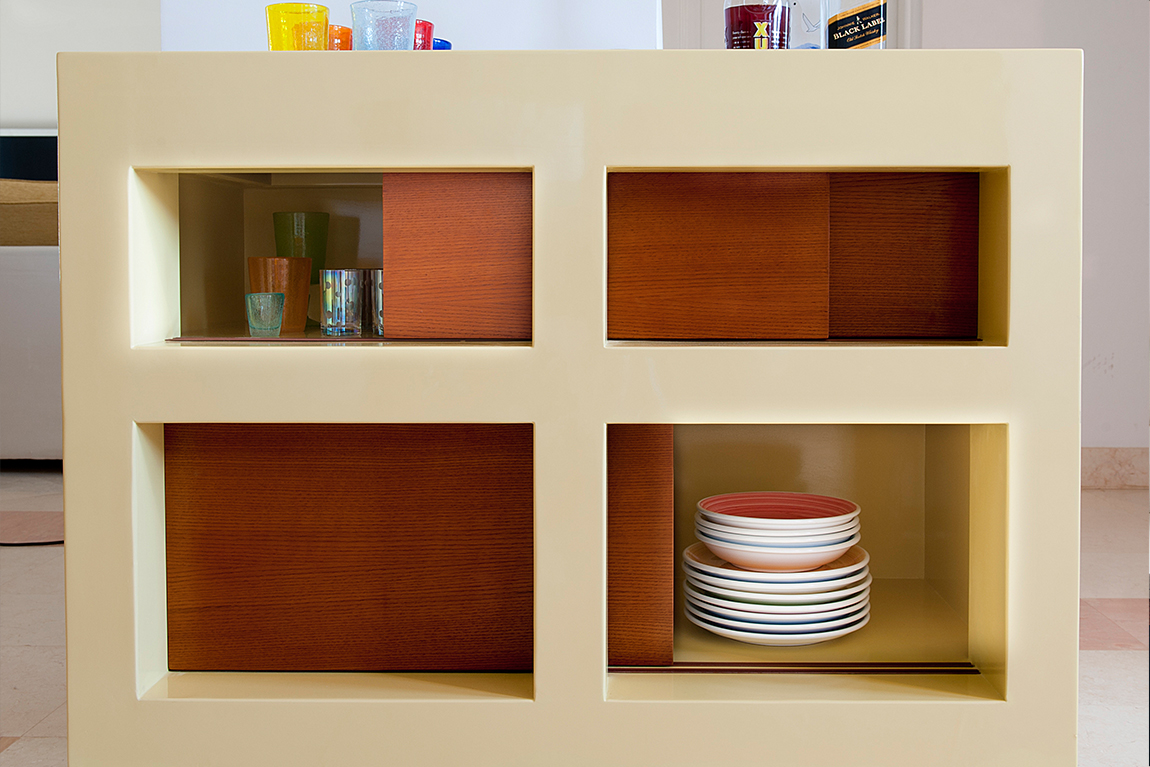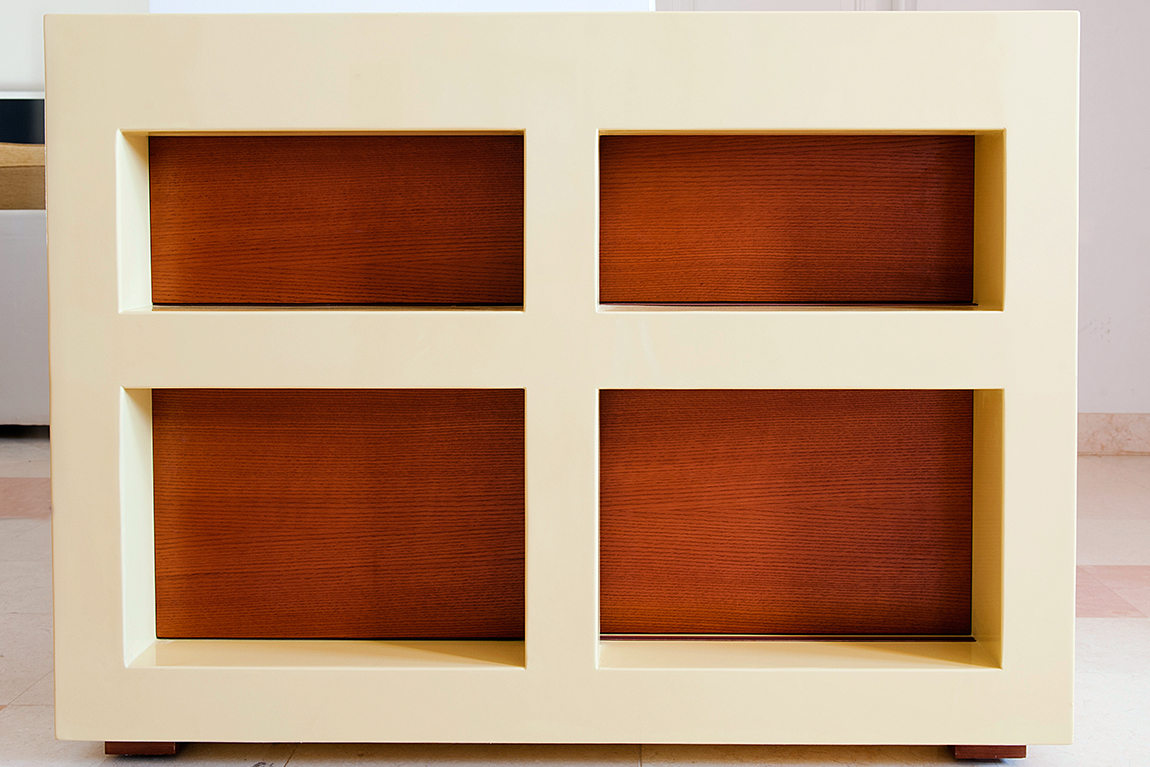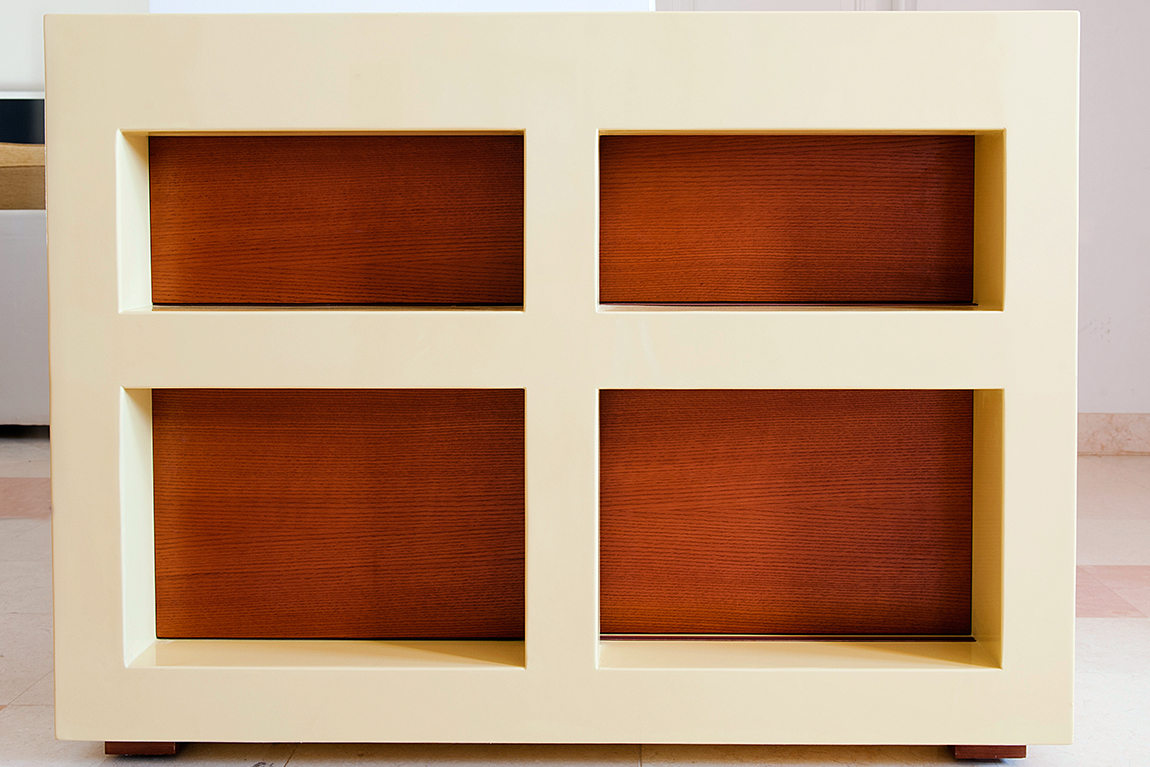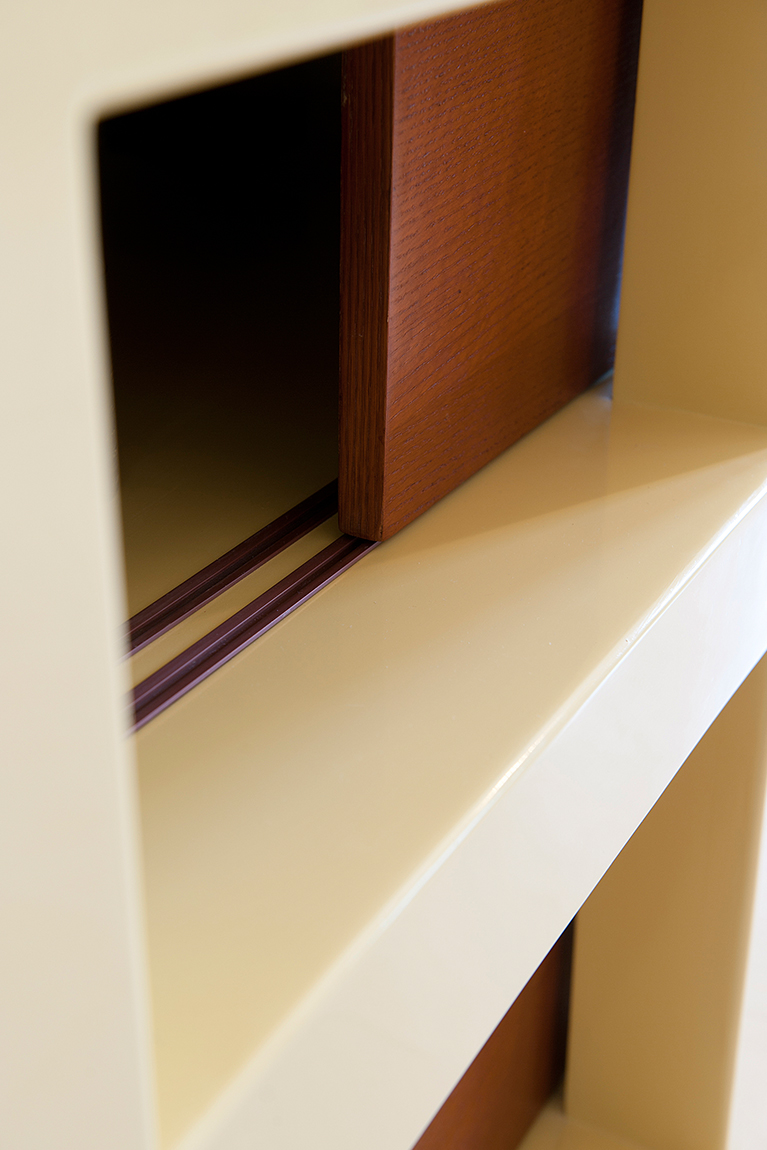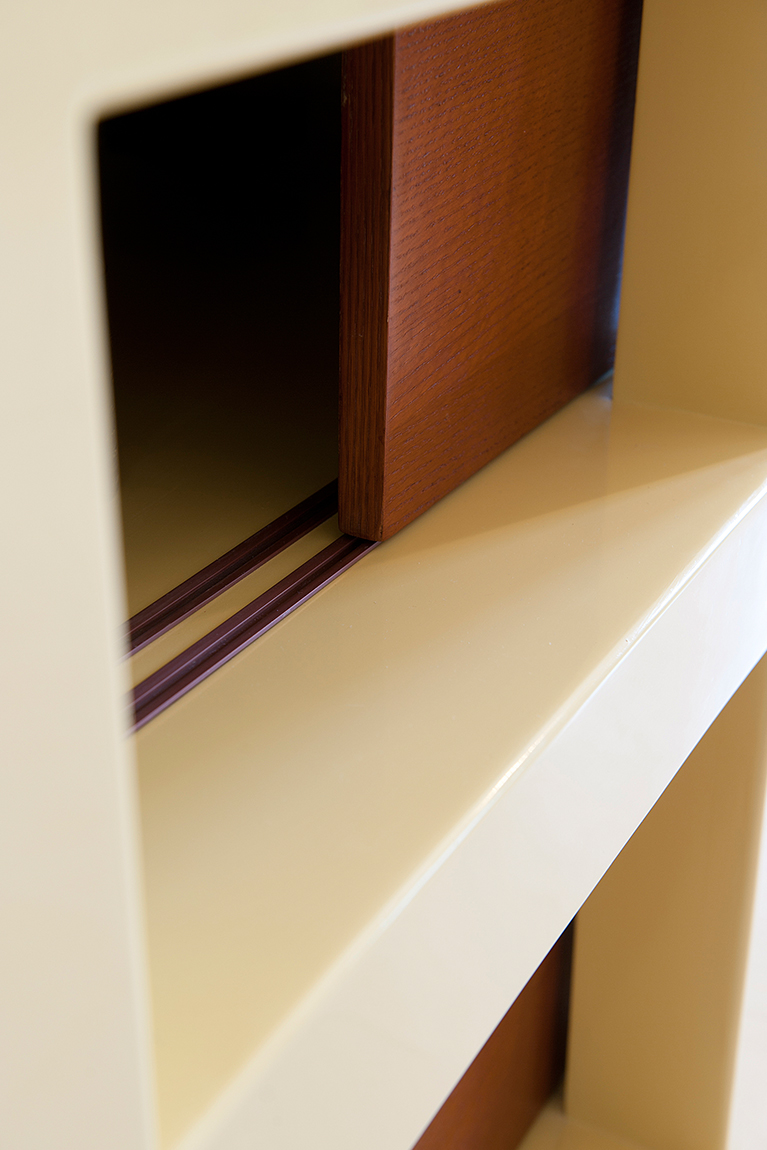 designed: 2009 by ramzi makram-ebeid
Working with Ramzi simply raised the bar of what one might expect from an interior designer. His commitment to the client, his contagious enthusiasm and his dedication to always satisfy the customer wishes have rendered this a fun rather than an arduous job. I look forward to working with him again!

Marianne Simaika
Designed especially for a residential project, the Gouna Bar divides its kitchen area and dining area with a functional sculpture, maintaining the desired circulation of the space.
Doubling as a storage unit and entirely handmade, this piece is fixed into floor and ceiling.
Inspired by Nubia and mid-century modern design, the bar adds a little drama to the minimal interior surrounding it.
The silver painted metal allows for texture and gives the piece a more handmade feel. Other color options are available upon request.
As a complement to the bar, the Gouna Buffet provides added storage. With a sunken area on top and sunken sliding doors in front, the buffet also complements the protruding drawers of the nearby media center.
Rounding the edges slightly helped give the piece a more handmade feel. Invisible when all doors are closed, the tracks allow for easy access to the storage area within. Meanwhile, the pine wood cabinets, legs, and sunken bar area are all in the same color palette as the wood in the rest of the home.