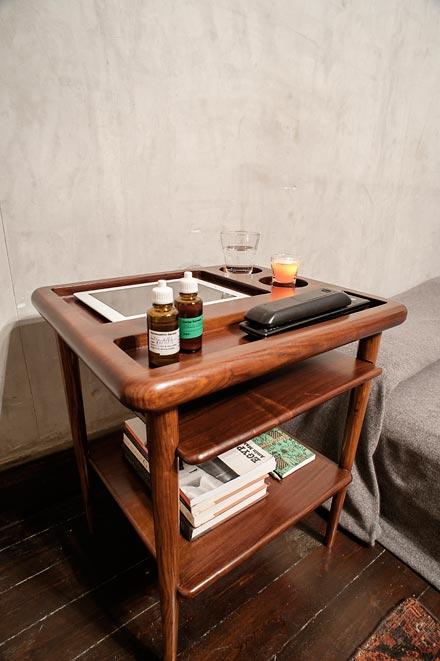 designed: 2012 by ramzi makram-ebeid
When a clumsy couple asked me to create a piece of furniture that represented my vision of Egypt's future, the first thing I did was ask my client what the requirements were and what was otherwise lacking in their home.
Noha, my cilent and half of the clumsy couple, said she had several problems with her existing bedside table. She was always spilling drinks, had no place to store anything and, as such, could never find what she needed. Using local sarsoa wood, I created something that was open and without any hidden compartments; functional with no-spill, sunken areas for basic bedside needs and modern.