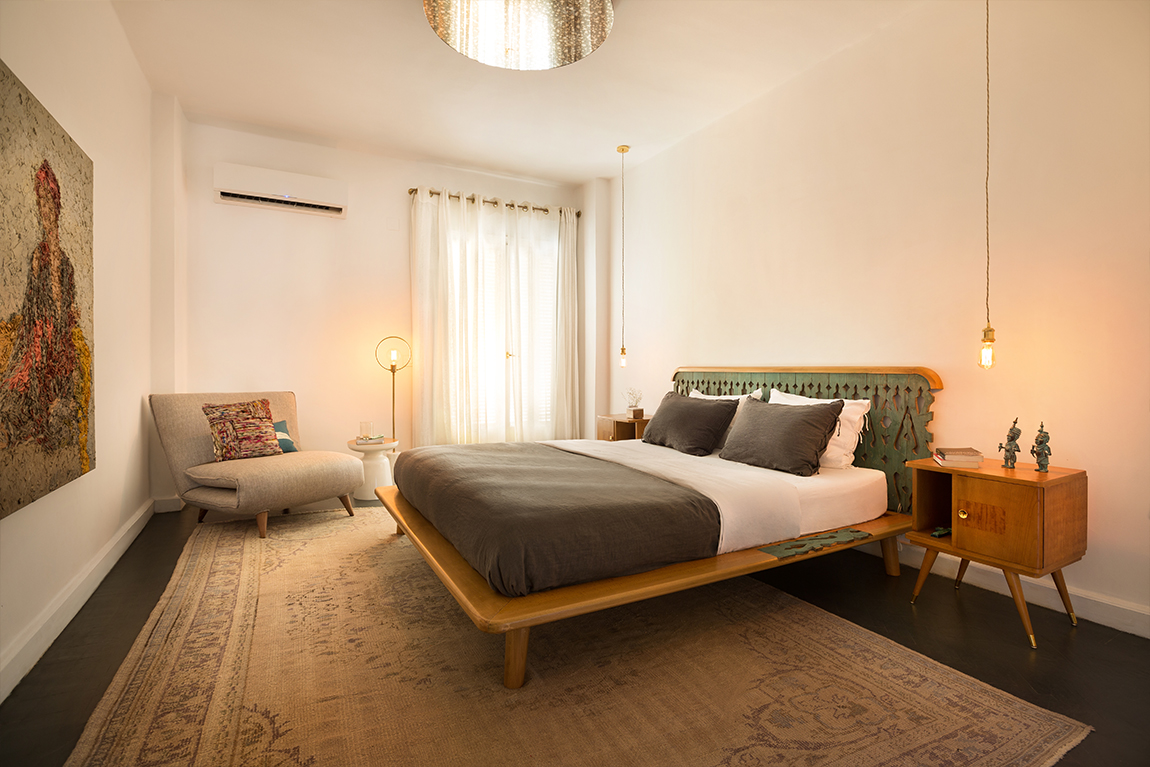 photography by ahmed ehab
designed: 2016 by ramzi makram-ebeid
Custom designed for a residence I was working on, this bed was to take mid-century sensibility and infuse it with locally salvaged wood, which in this case was a genuine Egyptian mashrabia.  
When customizing furniture, I like to be given proper insight into my client's lifestyle, habits and preferences.  In this case, the headboard was designed for leaning back on and by slightly extending the border of the bed on either side, I was able to give my client a convenient place for her eyeglasses and mugs. The backlighting I installed highlights the wood accents, bringing the design's focus back to the salvaged mashrabia.
My first step was to take my client to vendors and see what draws us in.  The mashrabia we ended up finding had a fantastic weathered finish that was coincidently my client's favorite color.  Moreover, I knew I could play around with the design since mashrabia could easily be disassembled.
In coming up with the overall design, I wanted the mashrabia to be the focal point and to create something that felt vintage and real, rather than salvaged. By creating a frame at the head and tying that in with the mid-century sides and legs, the modernity of the bed came to life.  Meanwhile, the mashrabia panels inserted in the headboard and on the sides of the bed brought the focus back to the salvaged wood.
Since the client's house was built in the 1960's and we had her grandmother's mid-century bedside tables to accompany the bed, I chose this style as the backbone of the product.  However, by introducing the salvaged mashrabia I was able to Egyptianize the design and make it all the more distinctive.