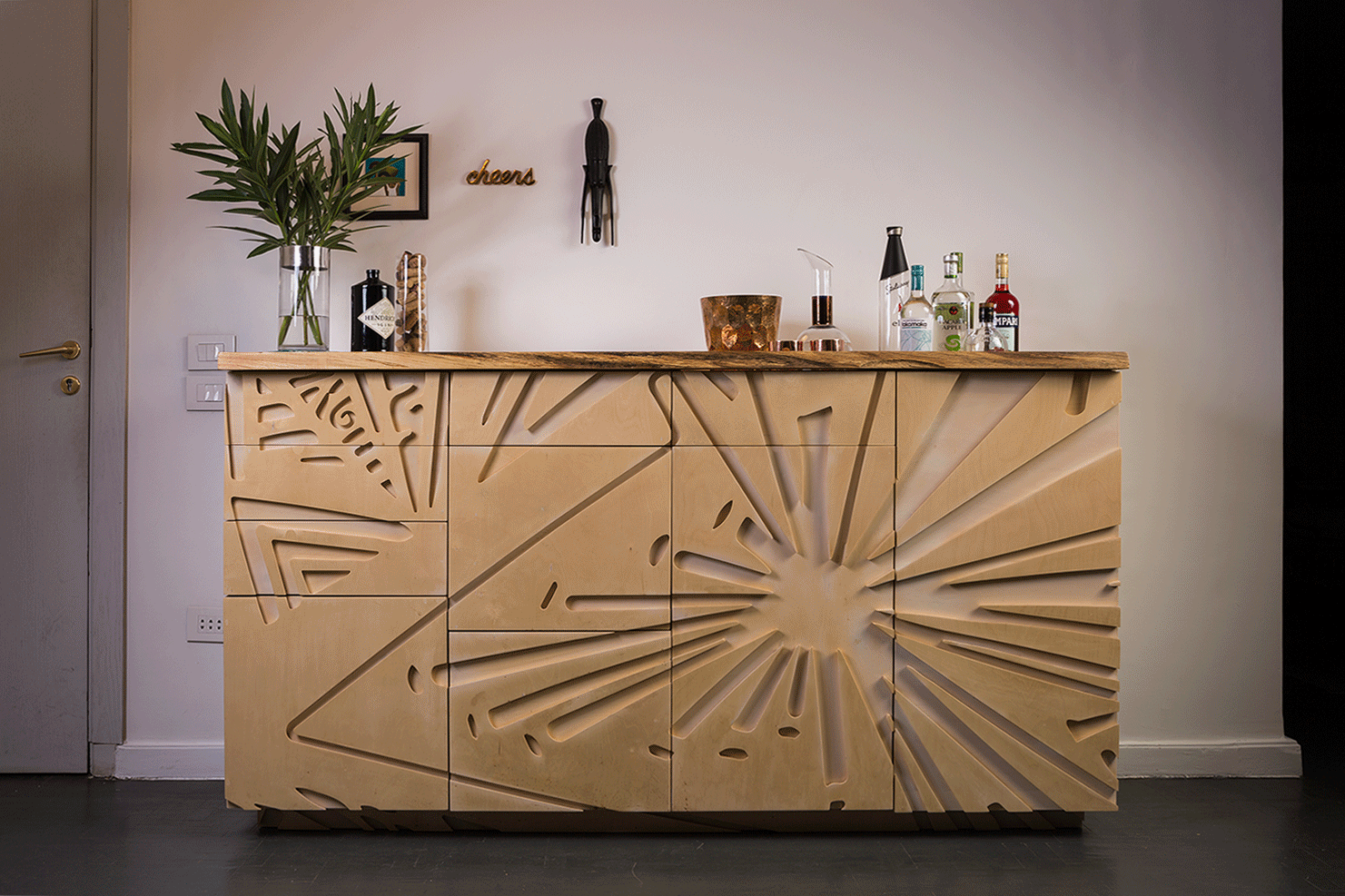 photography by ahmed ehab
designed: 2016 by ramzi makram-ebeid
By merging two of my client's key characteristics – her love of doodling and the delight she takes in entertaining guests – I was able to determine my launch pad for this design. Looking to create a focal point for the area, I also wanted to provide my client with a functional and efficient bar design, one that caters to the variety of drinks and beverages she had in mind. Tapping into her artistic quality and using it as inspiration, I decided to personalize the bar by incorporating one of her own doodles into the design.
The bar is customized according to my client's collection of glassware, barware and her choice of bottles. With functionality as a high and main priority, each drawer was made to serve a specific purpose.  For example, the glassware storage area was designed with her gorgeous Tom Dixon collection in mind.
Since I was simultaneously designing the apartment that the bar would be in, I knew where I wanted it placed as well as its functional needs.  As I normally approach the design process, I began with function. Once I'd established how much storage was needed and its preferred usage, I went on to incorporate the doodle onto the front of the bar. By laser-cutting the design into the plywood of the bar's structure, I was able to create a seamless product, complete with invisible cabinet handles.  
The Doodle Bar is successful in meeting all of its specific and functional needs, while the addition of the doodle introduces a truly unique and personal motif. A focal point that not only showcases my client's artistic side, the bar is also a great conversation starter.