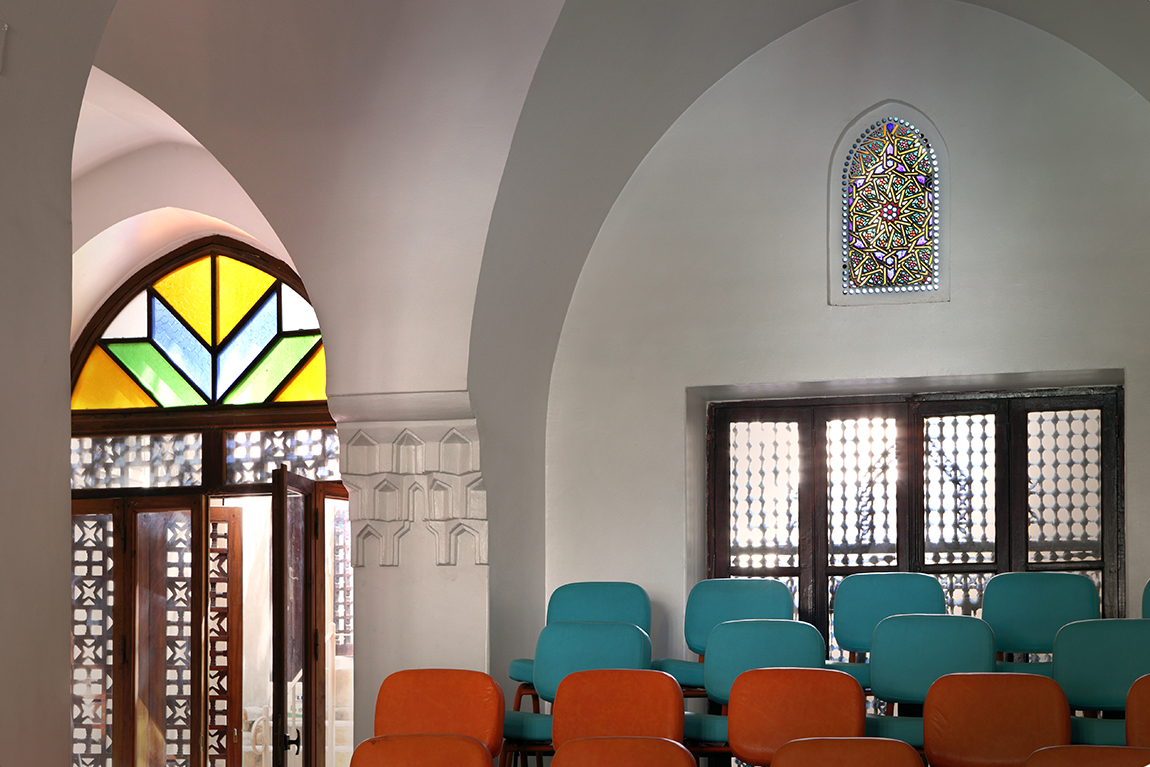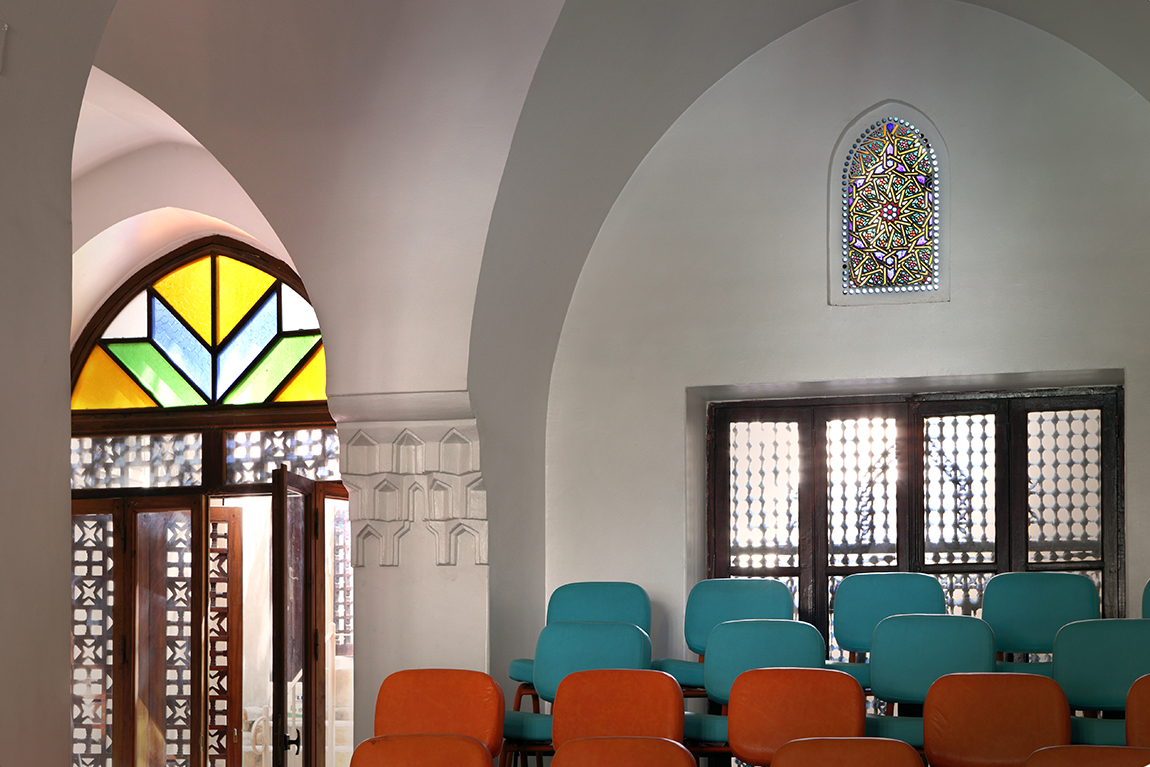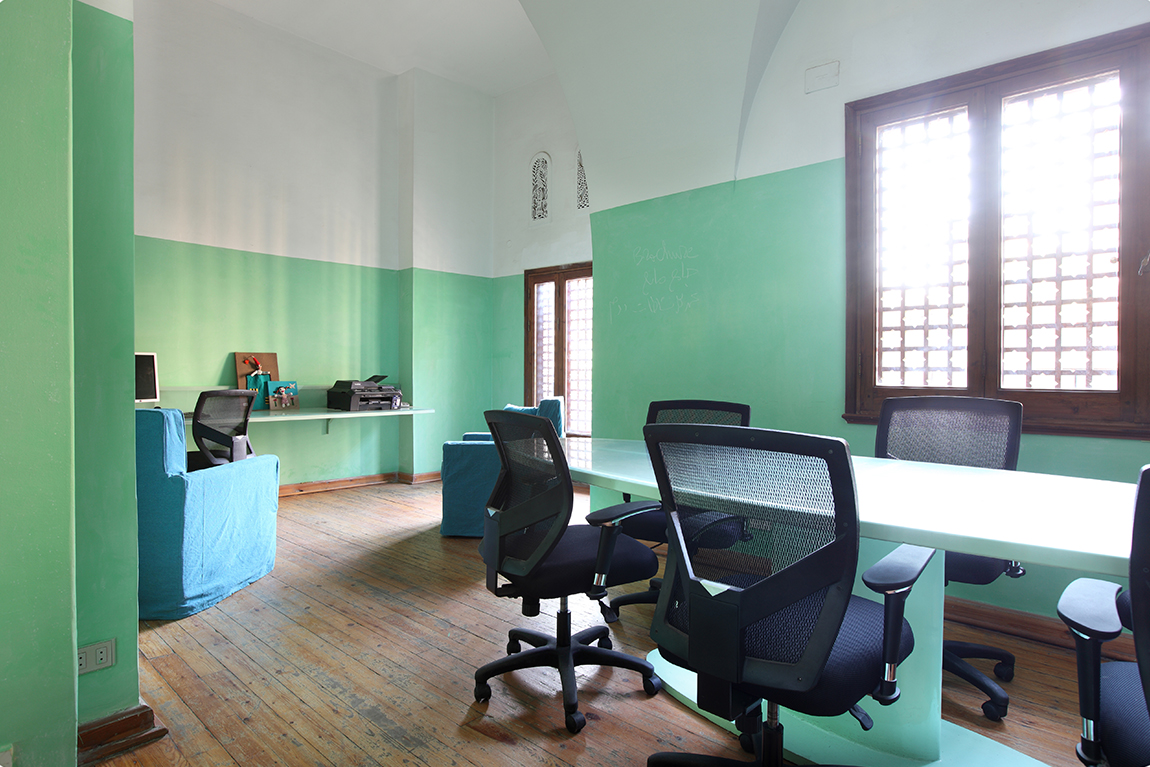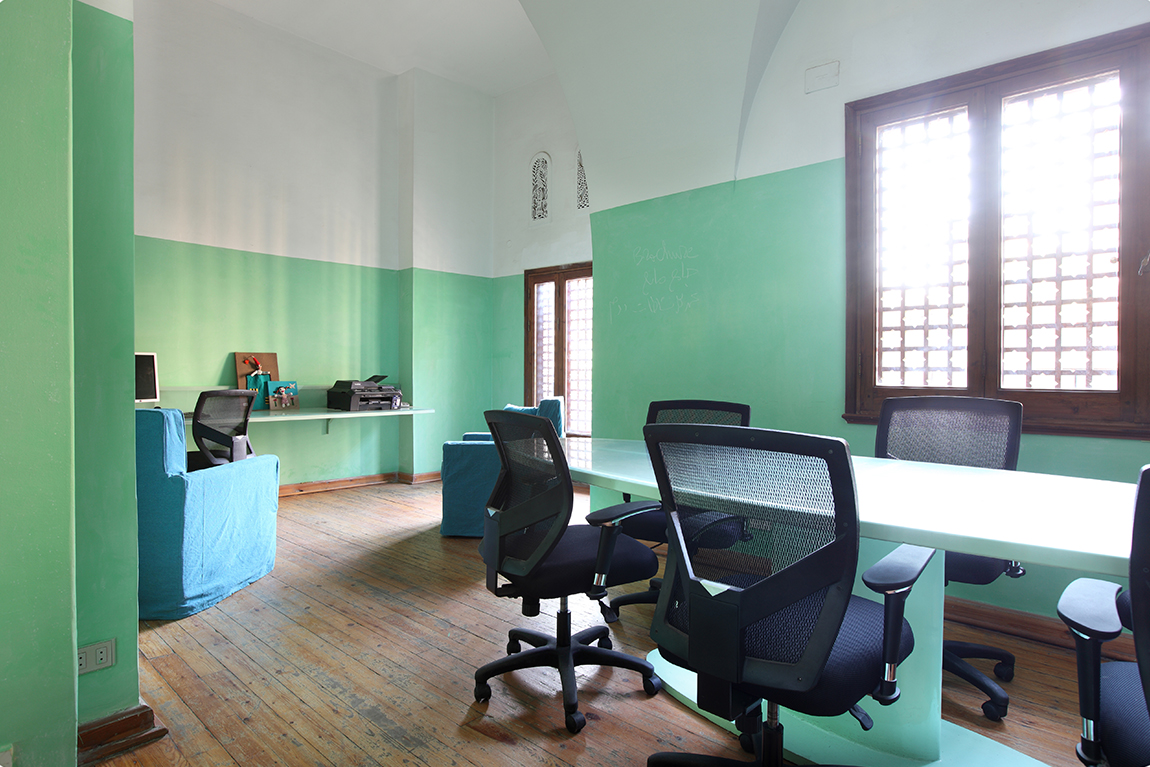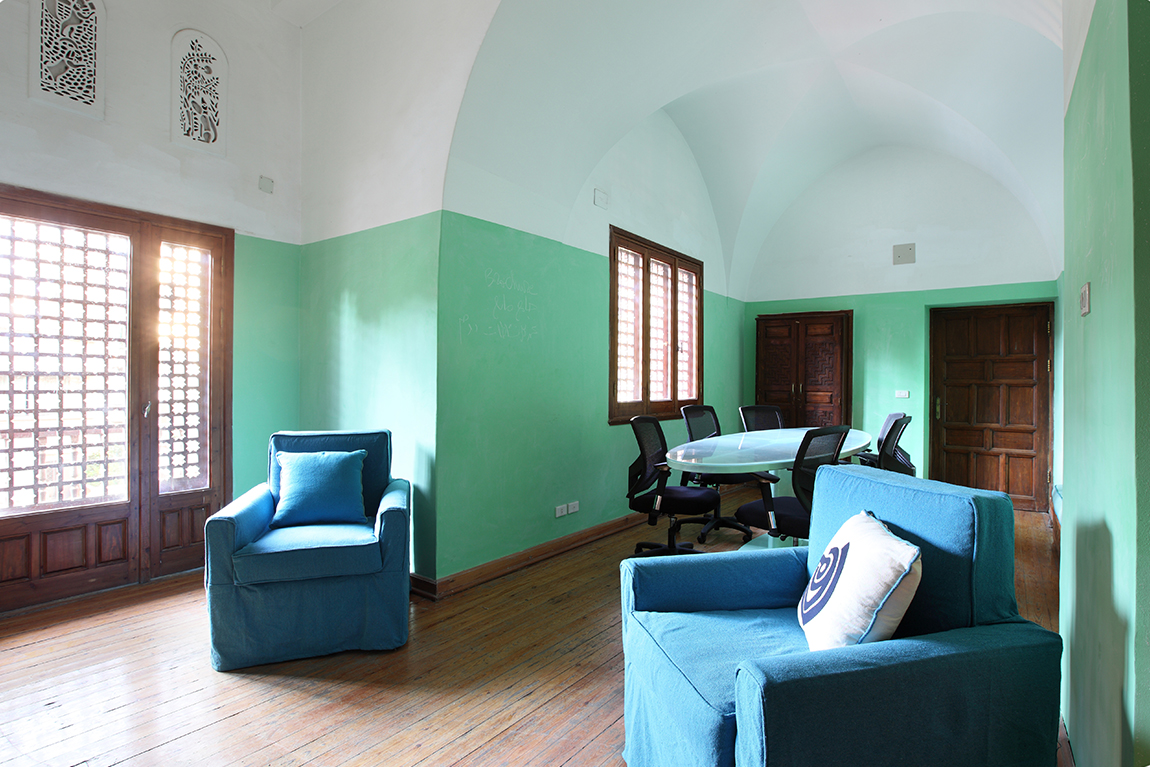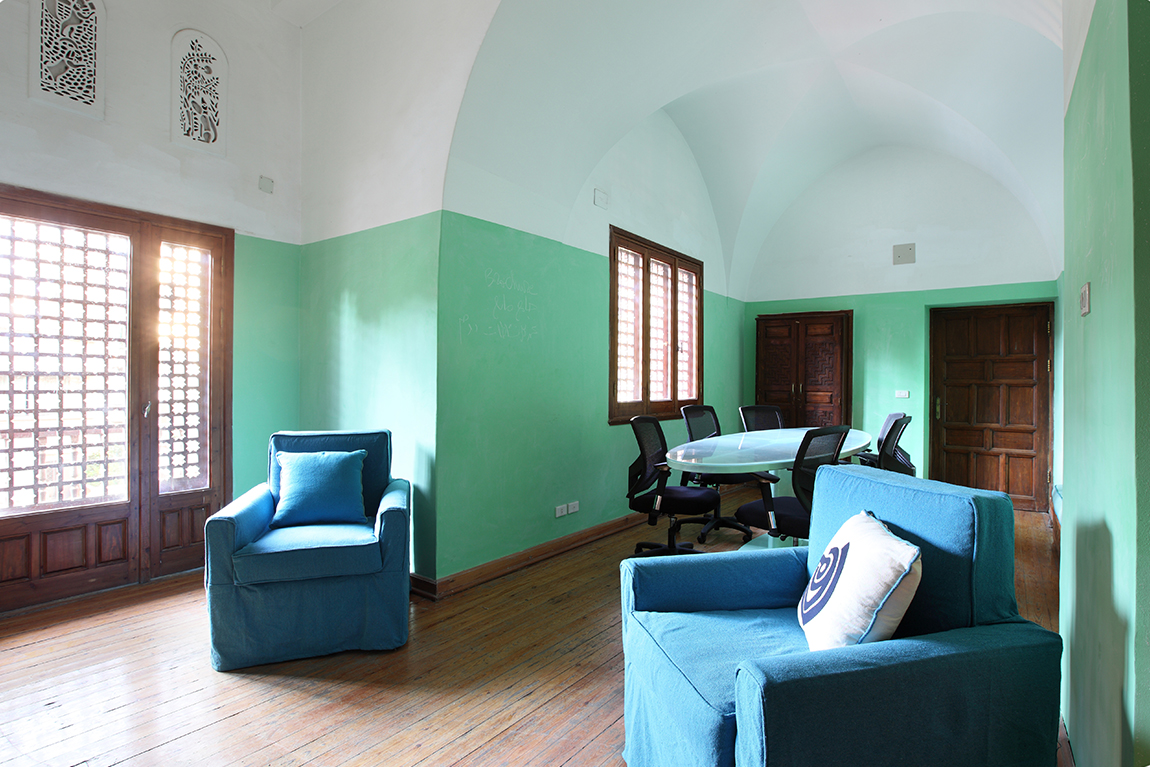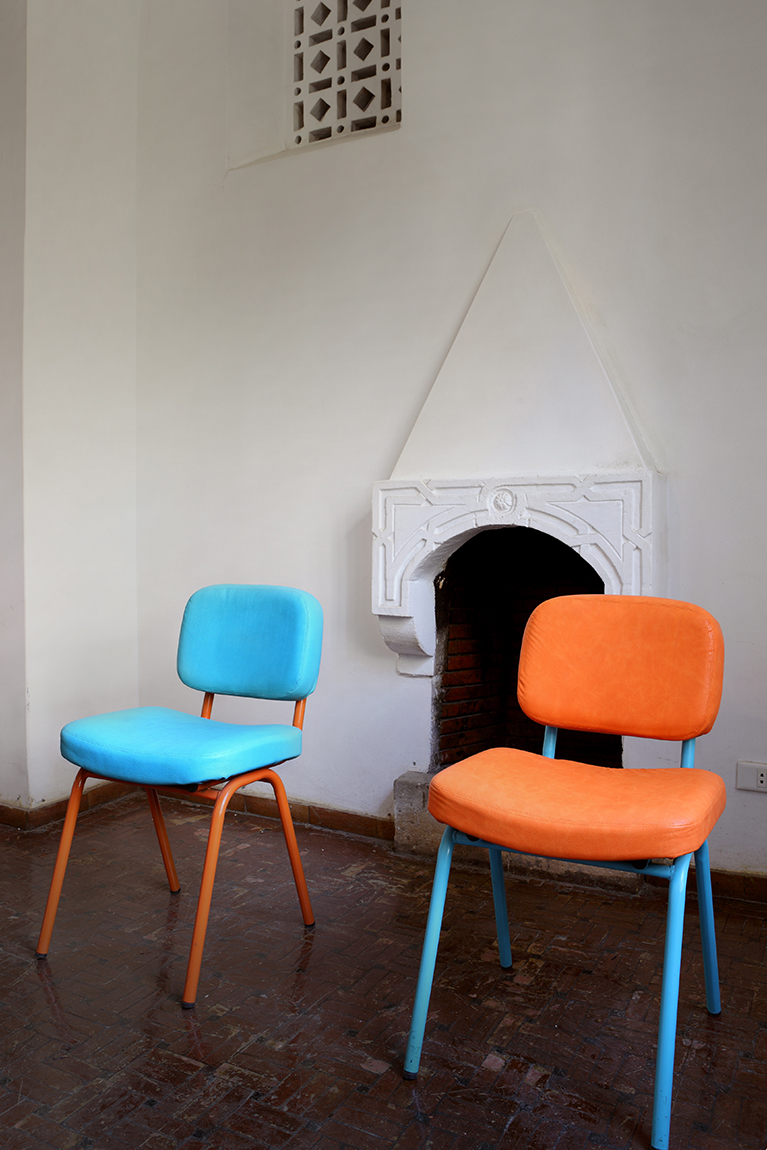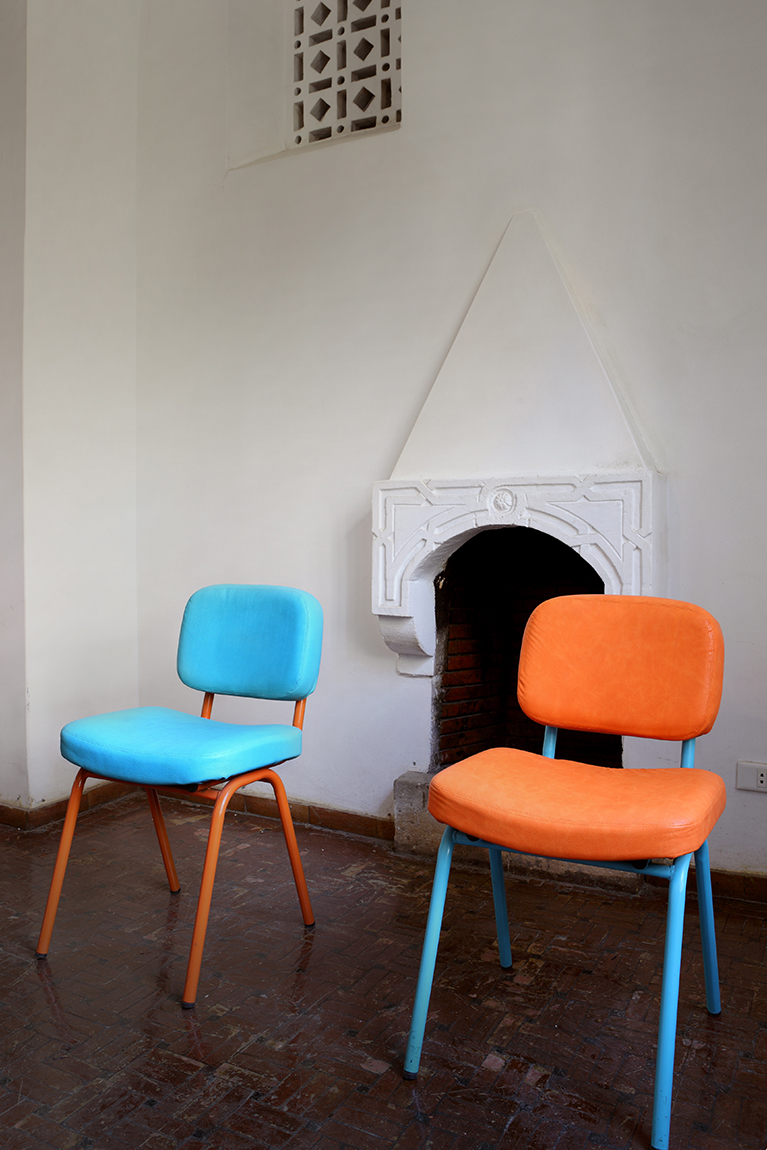 designed: 2013 by ramzi makram-ebeid
When my friends at the Doum Cultural Foundation wanted advice regarding the interior of their new headquarters, I was eager to work with them since I support their mission and goal, but on a special note, the space I would be working with was a Ramses Wissa Wassef (RWW) house. We were faced with the task of transforming the home into a cultural center, but more importantly, to maintain its integrity.
Design Philosophy
Visually beautiful in regards to layout, the decorative motifs and the wonderful attention to detail, the most impressive of all these traits is the use of inexpensive materials to create it all.
Due to budget restraints, we decided to only work on areas where employees or visitors would initially go. This meant the original ground and first floor would be the only areas worked on.
Keeping in line with the philosophy of Doum, the space needed to be approachable and to break down any manager/employee barriers.  Rather than a desk with two visitor chairs, Khaled Alkhamissi, famed author and director of Doum, asked for two large lounge chairs to meet employees and guests face to face in. A large elliptical meeting table is fitted with six equal value chairs, while the director's desk faces the wall, as per his request.  
Finishing & Color
First and foremost, the center needed a color scheme to replace the standard government-issued beige paint. Using RWW's stained glass for color inspiration, we put together a palette using blue, green and orange.
Both the desk and meeting table were made out of metal to differentiate new pieces from RWW's existing wood pieces and painted the same green as the walls for neutrality's sake.  The newly upholstered chairs (40's reproductions), cushions and the seating of the RWW designed mastaba are all made using inexpensive khayameya fabrics that add color as well as a laid back attitude to the space.

The walls' finishing reflects traditional Egyptian aesthetics (dual colors) and is also functional. Using Martha Stewart's step-by-step guide to making chalkboard walls, we were able to add color and make the walls dynamic. Their two-meter height makes looking at and writing on the walls comfortable and convenient. While most walls were painted in green chalkboard, the walls in lecture halls are blue to avoid too much repitition. Any glass used in the space is frosted for extra writing surfaces.

All offices were given freestanding metal desks or wall facing desks and painted in either blue or green. The minimal designs of all the metal furniture is intended to further differentiate the new pieces from the old furniture, as well as add clean, modern lines to the space.

Originally black, the chairs in the lecture hall were given a folkloric flair by alternating their colors in orange and blue. Both comfortable and colorful, the chairs are stacked on levels to make the maximum number of visitors comfortable.